Word Works: David Shields on Collage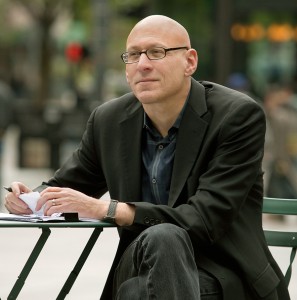 NOTE: THIS EVENT IS NOW SOLD OUT.
No one explains the concept of collage better than Shields in his and Elizabeth Cooperman's book Life is Short—Art is Shorter:
A traditional story depends upon the elaboration of plot; collage depends upon the orchestration of variegated materials—separated by white space and unconnected by plot—into theme.
Collage: tiny paragraph-units working together to project a linear motion. The traditional novel is a freeway with very distinct signage. Collage is surface street to surface street—with many more road signs, and each one is seemingly more open to interpretation, giving the traveler just a suggestion or a hint. 
During his Word Works talk, Shields will discuss the concept of collage, providing you with methods to write your own.
David Shields is the New York Times bestselling author of fifteen books, including The Thing About Life Is That One Day You'll Be Dead; Salinger (co-written by Shane Salerno); Reality Hunger, named one of the best books of 2010 by more than thirty publications; Black Planet, a finalist for the National Book Critics Circle Award; Remote, winner of the PEN/Revson Award; and Dead Languages, winner of the PEN Syndicated Fiction Award. He lives with his wife and daughter in Seattle, where he is the Milliman Distinguished Writer-in-Residence at the University of Washington. His work has been translated into twenty languages.
Recommended Collages by Shields:
Book Length
Speedboat by Renata Adler
Bluets by Maggie Nelson
Reality Hunger by David Shields
Essays and Short Stories

Dinty Moore, "Son of Mr. Green Jeans"
Leonard Michaels, "Journal" from Shuffle
Anne Carson, "Just for the Thrill: Essay on the Difference between Men and Women"
Mary Gaitskill, "Lost Cat"
Marie Suter, "Celestial Bodies"