Eat a Bowl of Tea: Celebrating an American Classic
Join authors and scholars Shawn Wong, Jeffery Paul Chan, and King-Kok Cheung for a virtual celebration of the re-issue of Louis Chu's classic novel Eat a Bowl of Tea and a panel discussion about the legacy of Asian American literature.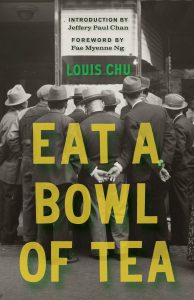 In his groundbreaking and influential novel, Louis Chu tells the story of a newlywed couple after the close of the second World War, when racist immigration laws trapped enclaves of old men in Chinatowns across the United States and prevented their wives or families from joining them. As the first novel to capture the tone and sensibility of everyday life in an American Chinatown, it is an incisive portrayal of Chinese America on the brink of change. Eat a Bowl of Tea is the inaugural book in the University of Washington Press's Shawn Wong Book Fund, which supports books in Asian American literature and Asian American studies.
To RSVP for the free Zoom webinar, click the "Tickets" link above.
---
About the Panelists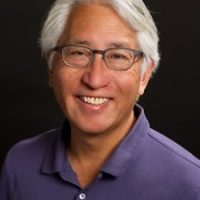 Shawn Wong is the author of the novel of Homebase (University of Washington Press, 2008) and American Knees (University of Washington Press, 2005) and an editor of several anthologies of Asian American literature, including Aiiieeeee! (Third edition, University of Washington Press, 2019) and The Big Aiiieeeee! (Plume, 1991). His work has been awarded a National Endowment for the Arts creative writing fellowship, The Pacific Northwest Booksellers Association Award, and numerous other prizes. He teaches Asian American literature in the Department of English and beginning and advanced screenwriting in the Department of Cinema & Media Studies at the University of Washington.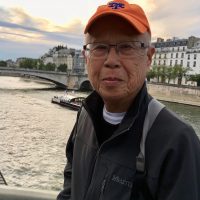 Jeffery Paul Chan is Emeritus Professor, San Francisco State University, cofounder of the Asian American Studies Department and the College of Ethnic Studies. Teacher, literary scholar, and writer, Professor Chan counts his co-editorship of Aiiieeeee! and The Big Aiiieeeee, his novel Eat Everything Before You Die (University of Washington Press, 2005), and his reflections on the Chinese Italian diaspora ("L'ama non ci ama, Lost & Found in Translation," Amerasia Journal 34:2 2008), as well as the literary adoption of the term "aiiieeeee" (sampling the comic books and funny papers of the day) as milestones cast into an ocean of irony.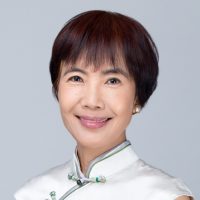 King-Kok Cheung is Professor of English and Asian American Studies at UCLA. Born and raised in Hong Kong, she received her PhD in English from UC Berkeley. She is author of Articulate Silences: Hisaye Yamamoto, Maxine Hong Kingston, Joy Kogawa (Cornell UP,1993) and Asian American Literature without Borders (Palgrave Macmillan, 2017); editor of Words Matter: Conversations with Asian American Writers (U of Hawaii Press, 2000), An Interethnic Companion to Asian American literature (Cambridge, 1996), "Seventeen Syllables" (Rutgers, 1994), and Asian American literature: An Annotated Bibliography (MLA, 1988).