Ed Skoog: Run the Red Lights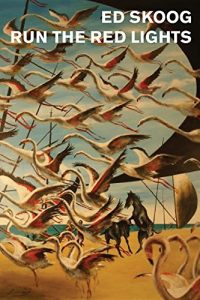 Washington State Book Award-winning poet Ed Skoog (Rough Day) reads from his newest collection, Run the Red Lights (Copper Canyon Press).
"Run the red lights" were the last words the musician Alex Chilton spoke to his wife on the way to the hospital. In Skoog's new book the poems are running all the lights, the way that talking casually runs and flows over itself and intertwines with what others are saying. These plainspoken poems rediscover the relationship between talking and thinking, as they weave among enthusiastic jags about sex and love, theater, music, New Orleans, numbness, ghosts, wolves, history, violence, rescue, art marriage, mothers, fathers, and children.
---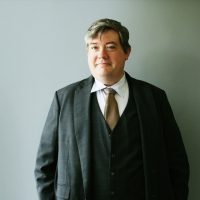 Ed Skoog is the author of three books of poems: Mister Skylight, Rough Day (winner of the Washington State Book Award), and Run the Red Lights, all published by Copper Canyon Press. He has been a visiting writer at George Washington University, Wichita State University, and Hugo House. He has received fellowships from Lannan Foundation and Bread Loaf Writers Conference. His poems have appeared in Best American Poetry 2015, Paris Review, Poetry, American Poetry Review, New Republic, Tin House, and elsewhere. He is poetry editor of Okey-Panky, and co-host, with novelist J. Robert Lennon, of the podcast Lunch Box, with Ed and John. He teaches part-time at Portland Community College, Portland State University, the Idyllwild Writers Week, the Attic Institute, and 24PearlStreet.