The Apology: A Reading and Conversation with Eve Ensler
Join us for a reading and conversation with Eve Ensler, author of one of the most influential works of the twentieth century—The Vagina Monologues—and one of Newsweek's "150 Women Who Changed the World." Eve will read from and discuss her latest book, The Apology, a remarkable, acutely transformational work that looks at how, from the wounds of sexual abuse, we can begin to re-emerge and heal.
After the reading, she'll be interviewed onstage by Amy Wheeler, executive director of Hedgebrook.
About The Apology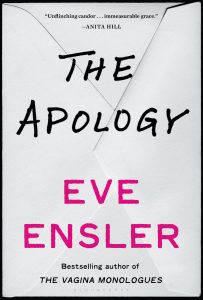 Like millions of women, Eve Ensler has been waiting much of her lifetime for an apology. Sexually and physically abused by her father, Eve has struggled her whole life from this betrayal, longing for an honest reckoning from a man who is long dead. After years of work as an anti-violence activist, she decided she would wait no longer; an apology could be imagined, by her, for her, to her. The Apology, written by Eve from her father's point of view in the words she longed to hear, attempts to transform the abuse she suffered with unflinching truthfulness, compassion, and an expansive vision for the future.
Through The Apology Eve has set out to provide a new way for herself and a possible road for others, so that survivors of abuse may finally envision how to be free. She grapples with questions she has sought answers to since she first realized the impact of her father's abuse on her life: How do we offer a doorway rather than a locked cell? How do we move from humiliation to revelation, from curtailing behavior to changing it, from condemning perpetrators to calling them to reckoning? What will it take for abusers to genuinely apologize?
---
About the Participants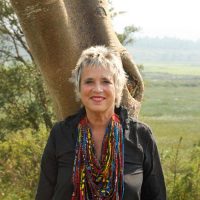 Eve Ensler is a Tony Award–winning playwright, author, performer, and activist. Her international phenomenon The Vagina Monologues has been published in 48 languages and performed in more than 140 countries. She is the author of the New York Times bestseller I Am an Emotional Creature, the highly praised In the Body of the World, and many more. She is the founder of V-Day, the global activist movement to end violence against women and girls, and One Billion Rising, the largest global mass action to end gender-based violence in over 200 countries. She is a co-founder of the City of Joy, a revolutionary center for women survivors of violence in the Democratic Republic of the Congo, along with Christine Schuler Deschryver and 2018 Nobel Peace Prize winner Dr. Denis Mukwege. She is one of Newsweek's "150 Women Who Changed the World" and the Guardian's "100 Most Influential Women." She lives in New York.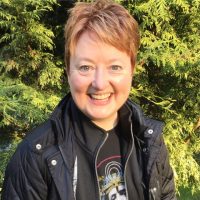 Amy Wheeler is the executive director of Hedgebrook, the renowned international retreat and writer's residency on Whidbey Island, with a mission to support visionary women writers whose stories and ideas shape our culture now and for generations to come. Amy is also a playwright and alumna of Hedgebrook and Yaddo. Her plays have been produced and developed around the country, including in New York, and her work is published in two of Rain City Project's Manifesto anthologies. Raised in Oklahoma, Amy holds a BGS from the University of Kansas, an MFA from the Iowa Playwrights Workshop, and an Honorary Doctor of Fine Arts from Cornish College of the Arts. She's taught playwriting at the University of Iowa, Cornish College of the Arts, Freehold Studio Theatre Lab, Hugo House, and in ACT Theatre's Young Playwrights Program.