Family Matters: Works in Progress

It's a family affair! Well, sort of. Join six local writers—Allison Ellis, Jennifer Haupt, Jane Hodges, Kristine Lloyd, Brian McGuigan, and Jennifer Worick—as they read brand-spanking-new creative nonfiction, all centering around various ideas of family. Be the first to hear memoirs as they develop and take shape. These writers aim to put the "fun" in dysfunctional during this lively, moving evening! Suzanne Morrison will emcee the event. The event is free and the bar will be open serving beer, wine, and cocktails.
---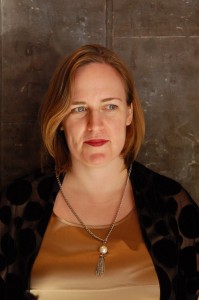 Jane Hodges was a Seattle-based business journalist with literary tendencies (or rather: a creative person with a practicality problem), and author of Rent Vs. Own (Chronicle, 2012). In the weeks leading up to that book's debut, she became power of attorney for both her father in South Carolina and her uncle in Alabama. They both promptly died, forcing her, grieving, back to the South she had fled like a prison escapee. There, in her executrix role, she found herself hocking jewelry at Southern Bullion, pawning a gun, skirting tornadoes, hacking into e-mail and bank accounts, trying to divest a Wyndham timeshare, and taking trips to the Oconee County Transfer Station, where in a heat wave she quickly deposited several cows' worth of freezer-burned beef before it thawed. Navigating Dixie with a catty ex-military rent-a-brother, a gypsy jazz CD, and her grim reaper paperwork, she wound up with a big thyroid problem and a small pile of cash to make up for her bad childhood. So she's telling all in memoir. Her creative work has been published in The Brooklyn Review, The Magazine, and Seal Press anthologies. She volunteers for Lit Crawl Seattle and has founded a new artists residency organization, Mineral School, where misanthropes can go create.
---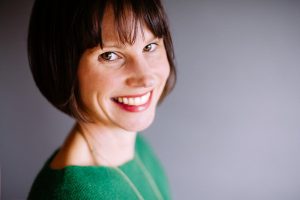 Allison Ellis writes about fashion, travel, home décor, peculiar parenting controversies and other lifestyle topics of great importance. Her essays and articles have appeared in Redbook, Marie Claire, Working Mother, Fodor's Travel Guides, ParentMap, and the Seattle Times. She is currently working on a memoir about her yearlong journey as a young widow in hot pursuit of a new husband.
---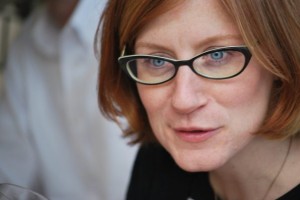 Librarian by day, writer by night, native Alabamian Kristine Lloyd loves to tell stories about her family. Kristine earned her MFA at the Inland Northwest Center for Writers at Eastern Washington University in 2000. She has written for Salon, Seattle Bride and a variety of local blogs. She is currently working on a memoir about the fact that her parents get laid more than she does.
---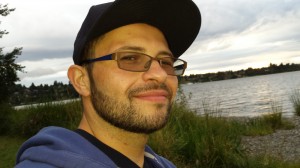 Brian McGuigan's nonfiction has appeared in Gawker, Salon, The Rumpus,The Weeklings, and elsewhere, and he writes a monthly column on fatherhood for ParentMap Magazine called "Daddy Issues." He's the author of the poetry chapbook "More Than I Left Behind" (Spankstra Press, 2006), and has written and performed monologues about his dramatic weight loss called "Fat Fuck" at Bumbershoot, Annex Theater, and other venues. Brian has received grant support from 4Culture (2011) and the Seattle Office of Arts & Culture (2011 & 2014) and was a fellow in the Jack Straw Writers' Program (2008). In 2010, he was shortlisted for The Stranger's Genius Award in Literature, and in 2011, he was selected as one of City Arts Magazine's Power 50 Culture Makers. When he's not writing and parenting, Brian co-curates the popular reading series Cheap Wine & Poetry and Cheap Beer & Prose and is on the programming committee for Seattle Lit Crawl. Currently, he's at work on a memoir about fatherhood, masculinity, and violence.
---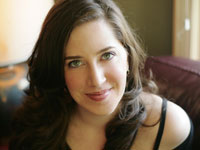 Suzanne Morrison is the author of Yoga Bitch: One Woman's Quest to Conquer Skepticism, Cynicism and Cigarettes on the Path to Enlightenment, a memoir based on a long-running one-woman show of the same title.
---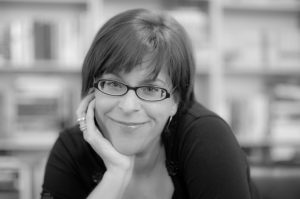 Jennifer Worick writes about things that blow her skirt up. Named one of the four funniest bloggers in America by Reader's Digest, she is the New York Times-bestselling author of more than 25 books, including most recently, "Things I Want to Punch in the Face." She has written for everything under the sun, including the Huffington Post, Salon, and Allure. She is currently writing "There Must Be Some Misunderstanding: A True Story of Double Ds, Straight As & a Whole Lot of BS," a coming-of-age memoir. In her spare time, she helps burgeoning authors get published through her consulting company with Kerry Colburn, The Business of Books.
---
Jennifer Haupt has been writing primarily about women changing their lives by changing a corner of the world for more than fifteen years, telling their stories in magazines such as O, The Oprah Magazine; Parents, Reader's Digest, and Spirituality & Health. Haupt's mini-memoir, Will you be my mother? The Quest to Answer Yes, is available on Amazon and Shebooks.net. She is also the editor of the Psychology Today blog One True Thing, an online salon of interviews with best-selling authors and essays about the moments that matter most. Haupt is also working on her debut novel, which she found in Rwanda nine years ago. For more information, visit her website.