Fight for Our Lives: A Night of Performances Benefiting the Trans and Queer Community
Fight for Our Lives is a performance series advocating for communities targeted by divisive politics and systemic oppression (queer, trans*, incarcerated, migrants, women, people of color). By showcasing local artists, writers, and performers, our series also benefits mission-driven nonprofit organizations. Our goal is to connect nonprofit organizations to audiences and artists across the Puget Sound area. Fight for Our Lives is grassroots-led and time-limited to January 20, 2021 (Inauguration Day).
The readings will be accompanied by an art sale with all proceeds benefiting Ingersoll and Lambert House.
About the Performers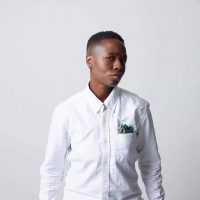 Naa Akua is a queer liberator of sound and word, an actor, performance arts teacher, and a continuous student at being present. Naa has been a cast member of Book-it Repertory Theater's adaptation of T. Geronimo Johnson's Welcome to Braggsville; a part of last year season's Late Night Revue Dear White People, a Boom Boom L'Roux production; Theater Schmeater's debut of Welcome to Arroyo's; and Tailfeather, an Earthpearl Collective production.
---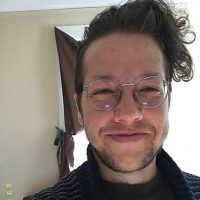 Callum Angus is a writer, editor, and teacher living in Portland, Oregon. He holds an MFA in fiction from the University of Massachusetts Amherst and is an alum of Mount Holyoke College. He has taught writing at Smith College, UMass Amherst, and Clark College. He has received fellowships from Lambda Literary and Signal Fire Foundation for the Arts, has presented research at the Annual Meeting of the Association of American Geographers, and was a 2018 writer-in-residence at the H.J. Andrews Experimental Forest. He is currently working on two book-length projects: a story collection (A Natural History of Transition) and a critical study of natural history museums in contemporary fiction.
---
---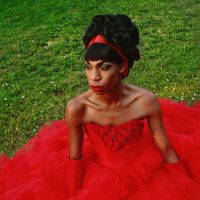 Adé A Cônnére is a multi-talented artist and local drag icon. She is an actress, singer, and musician.
---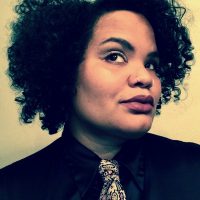 Amber Flame is a writer, composer and performer, whose work has garnered residencies with Hedgebrook, The Watering Hole, Vermont Studio Center, and YEFE NOF. Flame's original work has been published in diverse arenas, including Def Jam Poetry, Winter Tangerine, the Dialogist, Split This Rock, Black Heart Magazine, Sundress Publications, FreezeRay, Redivider Journal and more. A Jack Straw Writer and recipient of the CityArtist grant from Seattle's Office of Arts and Cultural Affairs, Amber Flame's first full-length poetry collection, Ordinary Cruelty, was published through Write Bloody Press. Amber Flame is a queer Black single mama just one magic trick away from growing her unicorn horn.
---
---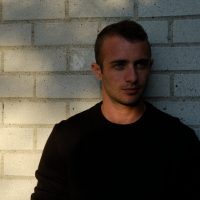 Calvin Gimpelevich is an author and organizer based in the Pacific Northwest. He is the recipient of awards from Artist Trust, Jack Straw Cultural Center, and 4Culture. A founding member of the Lion's Main Art Collective for Queer and Trans Artists, Calvin has organized shows at venues and institutions throughout Seattle.
---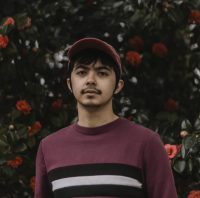 Juan Miguel Jocom is a 24-year-old Filipino writer, who immigrated to the United States of America when he was eighteen. He is currently enrolled at Seattle Central Community College, trying to pursue his passion for creative writing. When his hands are not penning out words, you can find them climbing rocks. He recently released Juanita Banana, a collection of poetry exploring the trouble of learning what self-love is.
---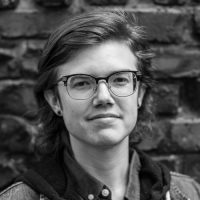 Ray Stoeve is a queer & trans writer from Seattle, Washington. They received a 2016-2017 Made at Hugo House Fellowship for their young adult fiction, and their first novel, Between Perfect and Real, will be published by Amulet Books in Spring 2021, with a second standalone novel to follow.
---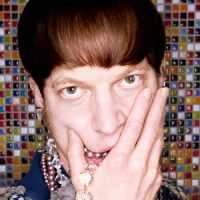 Mattilda Bernstein Sycamore is the author of three novels and a memoir and the editor of five nonfiction anthologies. Her memoir, The End of San Francisco, won a Lambda Literary Award, and her anthology, Why Are Faggots So Afraid of Faggots?: Flaming Challenges to Masculinity, Objectification, and the Desire to Conform, was an American Library Association Stonewall Honor Book. Her latest title, the novel Sketchtasy, was one of NPR's Best Books of 2018. She is at work on a new anthology, Between Certain Death and a Possible Future: Queer Writing on Growing up with the AIDS Crisis, and her next book, The Freezer Door, a lyric essay on desire and its impossibility, set in Seattle, will be out in the fall.