Fight For Our Lives: Black Lives Matter
Fight for Our Lives along with co-sponsor Hugo House presents a virtual reading to benefit the BLACK LIVES MATTER movement. Our virtual reading will benefit three nonprofit organizations: (1) Rainier Scholars, (2) Trans Women of Color Collective, and (3) Black Lives Matter Seattle-King County.
Suggested ticket price is $10. Attendees are able to directly pay the nonprofit organization(s) of their choice during the virtual reading. The nonprofit missions are listed below.
RSVP for the reading at the "Tickets" link.
---
About Our Readers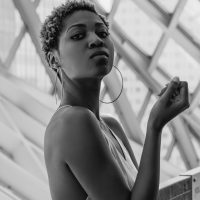 Kamari Bright is an emerging creative who has had poetry featured in "NILVX: A Book of Magic," "2018 Jack Straw Writers Anthology," "Moss," and Bellwether Arts Week. Her video poems have screened at 8th International Video Poetry Festival, Tacoma Film Festival, Cadence Video Poetry Festival, Festival International du Film PanAfricain de Cannes and Seattle Black Film Festival. The 2018 Jack Straw Writers fellow uses her background in psychology to draw new perspectives in her work.
---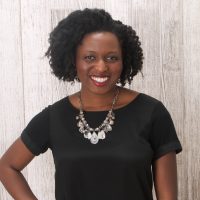 Nia Dickens: I am a writer, editor, and world traveler. After graduating in 2015, I left the United States to teach English in Europe. As an English Teaching Assistant, I worked in Brussels, Belgium under a Fulbright grant and Cannes, France under the Teaching Assistantship Program in France.
---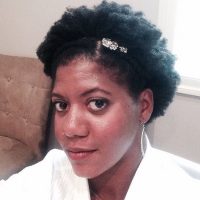 Katrina Otuonye is a writer, editor, and educator from Michigan's Upper Peninsula. She holds a BA from the University of Tennessee and an MFA from Chatham University. She has taught courses across the globe and presented a pedagogy proposal at the Sorbonne as part of the &Now Festival. She's currently working on a manuscript that centers Black women, silence and mental health. Katrina's work has appeared in publications such as The Seventh Wave, Litro Magazine, Crab Orchard Review, Wild Age Press, The Toast, and is forthcoming in The Texas Review.
---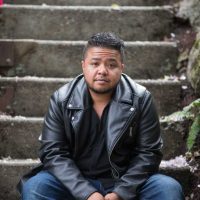 Ebo Barton is a Black and Filipino, Transgender and Non-Binary, Poet, Artist and Educator. Ebo has demonstrated their commitment to equitable change in which Black Folks and POC thrive with power and purpose with their work in the Seattle Arts Community, befriending, mentoring and collaborating with youth, working for justice in health equity, managing programs, organizing events and producing shows in the Pacific Northwest for the past 12 years. Ebo believes in the power of language and art as tools for the revolution.
---
About Our Nonprofit Beneficiaries
Rainier Scholars: Rainier Scholars cultivates the academic potential and leadership skills of hardworking, underrepresented students of color.By creating access to transformative educational and career opportunities and providing comprehensive support to scholars and families, we increase college graduation rates and empower new generations of leaders.
Trans Women of Color Collective: Our Visibility Campaigns serves as a vehicle to raise awareness of our lived experiences. It is an opportunity for our community members to share their stories and tell their own truths in an effort to be affirmed and see themselves reflected in the social justice landscape. We are deeply invested in developing and advancing the organizing capacity of our leadership team and community members so that we can create opportunities to obtain . everything that they need to thrive in a world designed to erase us off the face of the earth. Over the past three years leadership teams have led the successful development and implementation of culturally competent, trans affirming best practices at government agencies such as the New York City Department of Homeless Services, New York City Human Resources Administration and the New York Police Department.
Black Lives Matter Seattle-King County: Black Lives Matter Seattle-King County is a 501(c)(4) nonprofit organization which primarily focuses on advocacy and direct action. The core activists and organizers of BLM Seattle King County is a group of Black and other people of color focused on dismantling anti-black systems and policies of oppression.
---
About Fight For Our Lives
Fight for Our Lives is a performance series advocating for communities targeted by divisive politics and systemic oppression (queer, trans, incarcerated, migrants, womxn, people of color).
By showcasing local artists, writers, and performers, our series also benefits mission-driven nonprofit organizations. Our goal is to connect nonprofit opportunities to audiences and artists across the Puget Sound area.
Fight for Our Lives is grassroots-led and time-limited until January 20, 2021—Inauguration Day.