Filipinx Lives: Ricco Siasoco and Angela Garbes
Join us for a reading and conversation by Filipinx writers Ricco Villanueva Siasoco, author of the debut story collection The Foley Artist, and Angela Garbes, author of Like a Mother: A Feminist Journey Through the Science and Culture of Pregnancy.
---
About The Foley Artist
"A collection like a circus of daredevils. . . . A bravura debut."
—Alexander Chee, author of How to Write an Autobiographical Novel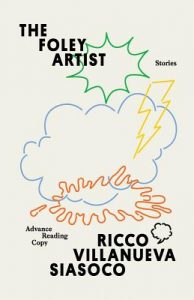 At once deliciously bizarre and painfully familiar, The Foley Artist introduces a vital new voice to Asian American literature. Ricco Villanueva Siasoco's powerful debut collection opens new regions of American feeling and thought as it interrogates intimacy, foreignness, and silence in an absurd world.
These nine stories give voice to the intersectional identities of women and men in the Filipino diaspora in America: a straight woman attends her ex-boyfriend's same-sex marriage in coastal Maine; a college-bound teenager encounters his deaf uncle in Manila; Asian American drag queens duke it out in the annual Iowa State Fair; a seventy-nine-year-old Foley artist recreates the sounds of life, but is finally unable to save himself.
---
About Like a Mother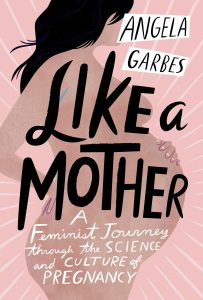 In Like a Mother, Garbes offers a rigorously researched and compelling look at the physiology, biology, and psychology of pregnancy and motherhood, informed by in-depth reportage and personal experience. With the curiosity of a journalist, the perspective of a feminist, and the intimacy and urgency of a mother, she explores the emerging science behind the pressing questions women have about everything from miscarriage to complicated labors to postpartum changes. The result is a visceral, full-frontal look at what's really happening during those nine life-altering months, and why women deserve access to better care, support, and information.
Infused with humor and born out of awe, appreciation, and understanding of the female body and its strength, Like a Mother debunks common myths and dated assumptions, offering guidance and camaraderie to women navigating one of the biggest and most profound changes in their lives.
---
About the Authors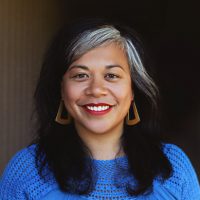 Angela Garbes is journalist and the author of Like a Mother: A Feminist Journey Through the Science and Culture of Pregnancy, which was named an NPR Best Book of 2018. Her writing has appeared in the New York Times, The Cut, and featured on NPR's Fresh Air. She was a staff writer at Seattle newsweekly The Stranger and lives with her family on Beacon Hill.
---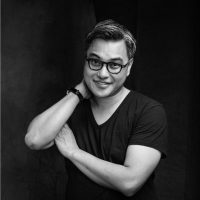 Ricco Villanueva Siasoco is a writer, educator, and activist. He has received fellowships from The Center for Fiction, Lambda Literary, and the National Endowment for the Humanities. Ricco is a board member of Kundiman, a national literary organization dedicated to Asian American literature. He is completing his doctorate from Teachers College, Columbia University, where his research interests are anti-racist education, critical pedagogy, and Asian American Studies. Ricco lives in Los Angeles, where he is the director of equity and inclusion at The Chadwick School. The Foley Artist is his first book.