For You and Everything Alive Inside of You: Readings by Copper Canyon Press Poets James Arthur, Mattew Dickman, Ed Skoog and Friends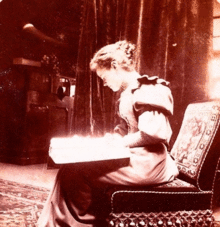 Featuring: Holiday book sale! Poetry reading! Behind-the-scenes stories from the Copper Canyon Press! Silent auction! More!

Who am I writing for?
For you and everything alive inside of you.
-Vicente Aleixandre
Translated from the Spanish by Lewis Hyde

The right poem makes us feel alive and, as Vicente Aleixandre suggests, written-for. Join Copper Canyon Press and Richard Hugo House for a celebration of the gift that is given between the poem and the poetry reader.
Meet author James Arthur, who will be reading from his debut book of poetry. Hear him describe the path his poems took from his feet to your ears, as well as CCP poets Matthew Dickman and Ed Skoog. Listen to local poets and performers interpret great works by Copper Canyon poets including June Jordan, Hayden Carruth and Dean Young. Allow us to introduce you to books of poetry you may not have heard of, or reintroduce you to poets you'd at one time rejected as not your type. Let us play matchmaker as you search for the poem that will light you up, or the collection that will make the perfect gift for the reader on your list.
To commemorate the 40th Anniversary of Copper Canyon Press, the first 100 RSVPs will receive a complimentary book of poetry at the door, and all guests will receive a special gift.
About the event
7-8 p.m. Meet the press. Doors and bar open. Receive your special gift at the door, and join us and Copper Canyon Press poets and Richard Hugo House staff for cocktails and hors d'oeuvres. Chat with Copper Canyon Press staff and friends, bid on poetry-related auction items, and browse our holiday book sale before the crowd arrives.
8-9 p.m. Meet the poems. Copper Canyon author James Arthur will read excerpts from his new book, "Charms Against Lightning." Local poets Ed Skoog, Matthew Dickman, and special guests including Amber Flame, Arlene Kim and Elissa Washuta will pay tribute to Copper Canyon authors past and present. After the reading, staff will play matchmaker, taking requests from those who seek a particular kind of poetry book; we'll pull just the right volume for your personal collection or for someone on your holiday list.
9-10 p.m. Everything alive inside of you: Copper Canyon celebrates 40 dynamic years, and you help us kick-start our shared future in publishing. Stick around to talk with each other about what poetry means to you and how it betters your life. Describe the poem you wish someone would write. Sit and read a while. Fill up on hope. Get a book signed. Get a book gift-wrapped. Raise your glass to another good year in poetry.