Former Hugo Fellows Showcase
Five former Hugo Fellows will read their work, showcasing the range of talent that the long-running fellowship program has supported.
---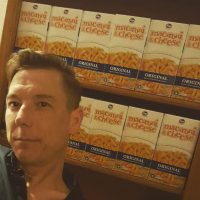 Steven Barker is the author of the essay collection Now for the Disappointing Part: A Pseudo-Adult's Decade of Short-Term Jobs, Long-Term Relationships, and Holding Out for Something Better (Skyhorse Publishing, 2016). He is a 2014-2015 Made at Hugo Fellow, and a co-founder of Cheap Wine & Poetry and Cheap Beer & Prose. His work has appeared in Salon, The Weeklings, Split Lip Magazine, The Monarch Review, Geekwire, and elsewhere.
---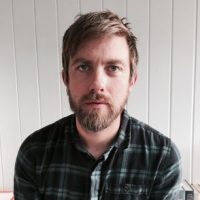 Bill Carty is the author of Huge Cloudy (forthcoming from Octopus Books, 2018). He has received poetry fellowships from the Fine Arts Work Center in Provincetown, Artist Trust, Hugo House, the Sorting Room, and Jack Straw. He was awarded the 2017 Emily Dickinson Award from the Poetry Society of America, and his poems have recently appeared in the Boston Review, Ploughshares, Pinwheel, Iowa Review, Conduit, Warscapes, and other journals. Bill lives in Seattle, where he is Web and Book Reviews Editor at Poetry Northwest. He teaches at Hugo House, the UW Robinson Center for Young Scholars, and Edmonds Community College.
---
Laura Da' is a poet and teacher. A lifetime resident of the Pacific Northwest, Da' studied creative writing at the University of Washington and the Institute of American Indian Arts. She is Eastern Shawnee. Her first book, Tributaries, was published by the University of Arizona Press and won a 2016 American Book Award. In 2015, Da' was both a Made at Hugo House Fellow and a Jack Straw Fellow. Her next book, Instruments of the True Measure, is forthcoming in 2018. Da' lives near Seattle with her husband and son.
---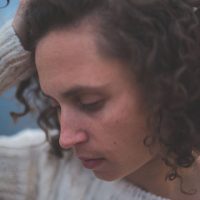 Born in Alaska and raised in rural Washington State, Sierra Golden worked on commercial fishing boats for nearly a decade. In 2012, she completed an MFA at North Carolina State University. She currently lives in Seattle, works for Casa Latina, an immigrant and worker rights organization, and writes for National Fisherman. Her poems have appeared in journals such as Prairie Schooner, Orion Magazine, and Ploughshares. The Slow Art, her first full-length collection, won the 2018 Dorothy Brunsman Poetry Prize and will be released in September 2018.
---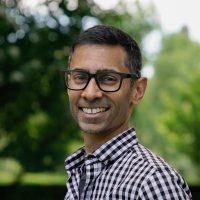 Shankar Narayan explores identity, power, mythology, and technology in a world where the body is flung across borders yet possesses unrivaled power to transcend them. Shankar is a three-time Pushcart Prize nominee, winner of the 2017 Flyway Sweet Corn Poetry Prize, and has been a fellow at Kundiman and at Hugo House. He is a 4Culture grant recipient for Claiming Space, a project to lift the voices of writers of color, and his chapbook, Postcards From the New World, won the Paper Nautilus Debut Series chapbook prize. Shankar draws strength from his global upbringing and from his work as a civil rights attorney for the ACLU. In Seattle, he awakens to the wonders of Cascadia every day, but his heart yearns east to his other hometown, Delhi. Connect with him at shankarnarayan.net.
---
All events are free and open to the public unless otherwise noted.