Four Way Books Showcase: Nathan McClain, Bruce Willard, Carol Moldaw, Margaree Little
Hugo House (1021 Columbia St) | free
Four authors join together in a special Four Way Books showcase, celebrating the publication of three new collections:
Nathan McClain's Scale, Margaree Little's Rest, and Carol Moldaw's Beauty Refracted.

---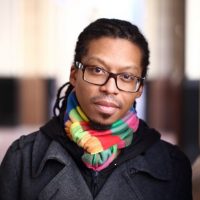 Nathan McClain's debut collection Scale is a fierce and unflinching look at the bonds between father and son. From Superman's Fortress of Solitude to Edward Hopper's Nighthawks, at koi ponds and outside Eden, these poems search for answers to the question "how do we reckon with the past?"
"…his spare verse is atmospheric and graceful in its depiction of the steady ache that comes when absence permeates a life." — Publishers Weekly
Nathan McClain is the recipient of the 2017 Gregory Pardlo Fellowship from The Frost Place, and a graduate of Warren Wilson's MFA Program for Writers. A Cave Canem fellow, his poems have recently appeared or are forthcoming in Callaloo, Ploughshares,Broadsided, The Southeast Review, Tinderbox, and elsewhere. He lives in Brooklyn and teaches creative writing at Drew University.
---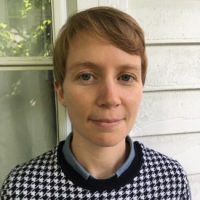 Margaree Little's first book, Rest, is a vivid, powerful debut collection examining the human cost of crossing the border.
"Framing Rest is a list of the 253 bodies discovered along the Arizona-Mexico border in a single year. At its center is one body that, through an imaginative act simultaneously embraced and resisted, becomes the story of a man, a story at once personal and political, a story through which Margaree Little discovers her own story. 'There's no secret to this,' she says, 'You look for a trail and then follow it.' Yet these bracing, vulnerable poems embody the central mystery of poetry: what was riven is made whole." — James Longenbach
Margaree Little received a B.A. from Brown University in 2009 and an M.F.A. from Warren Wilson College in 2012, and is the recipient of fellowships and awards from the Rona Jaffe Foundation, the Tyrone Guthrie Center and the Kenyon Review Writers Workshop. She was the 2015 John Ciardi Scholar in Poetry at the Bread Loaf Writers' Conference and a 2016 Bread Loaf Bakeless Fellow at the Camargo Foundation in Cassis, France. She is currently the Kenyon Review Fellow in Poetry.
---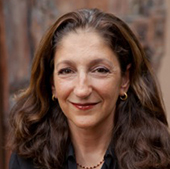 Carol Moldaw's newest collection, Beauty Refracted, is a stunning tapestry of the ways we are marked by time. From the "unstaunchable grief" of losing a parent to the experience of raising a child through adolescence, Moldaw peels back the veil of the everyday to discover the metaphysical passions hidden underneath.
"In Carol Moldaw's sixth collection, the veils between worlds shimmer and thin: a young girl grows up out of a vivid imaginary world; a dead father appears barefoot in a dream. Life, time, and mind river and loop in these poems, as Moldaw investigates mystery and memory, the losses and lightness that accrue with all change. Earthy in diction, elegant in syntax, Beauty Refracted is a rich, surprising, and moving read." — Dana Levin
Carol Moldaw is an award-winning American poet and the author, most recently, of So Late, So Soon: New and Selected Poems (Etruscan Press). The recipient of a NEA Creative Writing Fellowship, a Pushcart Prize, and a Lannan Foundation Marfa Writer's Residency, she is the author of four other books of poetry.
---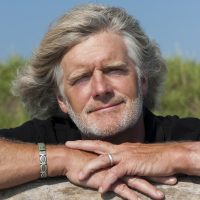 Bruce Willard's most recent collection, Violent Blues, is a blues-harp album of words, a soundtrack of loss, introspection and renewal—one man's search for intimacy and enduring music. Its poems are rooted in the natural world and tethered by concrete experience.
"Most readers will admire those poems in Bruce Willard's Violent Blues whose vanishing points lead back to the unabated joy of self-reflection and the endlessly beautiful sound of modern life suddenly cast in light. Yet, these blue notes are singular and honor the earned truths of marriage and fathering, and name one's errors with a poignant dignity. To which I say, snap your fingers, close your eyes, and nod along to its exquisite and pitch perfect lyric moods." — Major Jackson
Bruce Willard's poems have appeared in 5 A.M., African American Review, Agni Online, Harvard Review, Ploughshares, Salamander, NPR's Writer's Almanac, and numerous other publications. His first collection of poems, Holding Ground, was published by Four Way Books in 2013 and his second collection, Violent Blues, was published by Four Way Books in 2016. Willard is a graduate of Middlebury College and holds a MFA from Bennington College's Writing Seminars program.
---
About Four Way Books
In 1993, four writers—Jane Brox, Helen Fremont, Dzvinia Orlowsky, and Martha Rhodes—laid the groundwork for a small publishing enterprise that would become a highly respected literary press. Four Way Books published its first list of three poetry books in 1995, and currently publishes sixteen to eighteen aesthetically diverse titles annually of poetry and short fiction. In the twenty plus years of operation, Four Way Books has not veered from its mission: producing and promoting excellent literary publications and creating opportunities for writers of merit.