Graywolf at 45: A Conversation with Fiona McCrae of Graywolf Press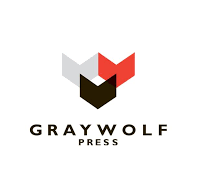 Fiona McCrae, the director and publisher of Graywolf Press, will discuss the press's 45-year history, from sharing a space with Copper Canyon Press in Port Townsend to becoming one of the most renowned literary publishers in the country, whose books and authors have received, among other honors, the Nobel Prize for Literature, the Pulitzer Prize for Poetry, the Man Booker Prize, the National Book Critics Circle Award, and the National Book Award.
Tree Swenson, the Executive Director of Hugo House and co-founder of Copper Canyon Press, will join McCrae for an on-stage conversation about independent publishing and the distinctive editorial eye needed to continue publishing essential voices.
About Fiona McCrae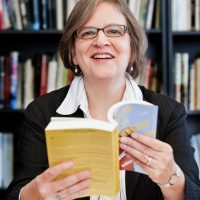 Fiona McCrae has been publisher of Minneapolis-based Graywolf Press since 1994, following eleven years with the British publishers Faber and Faber, of which the last three were spent in Faber's office in Boston. Authors that Fiona has published at Graywolf include Elizabeth Alexander, Charles Baxter, Per Petterson, Salvatore Scibona, and Percival Everett. She currently serves on the boards of the National Book Foundation and the Anderson Center. Fiona received the Editor's Award from Poets & Writers in 2017 and the Golden Colophon Award for leadership from the Community of Literary Magazines and Presses in 2014.
---
Related Classes
Fiona McCrae will be teaching The Art of Editing, a one-session class, on Tuesday, April 2, from 1–4 pm. Register today!