Happy Hour with Manuel Gonzales
"[A] wry and propulsive work of inventive fiction by a terrific young writer! Read it!"
—Jess Walter, New York Times bestselling author of Beautiful Ruins
Manuel Gonzales has a new, explosively titled novel out: The Regional Office is Under Attack! The book description contains many hyphenated descriptors: it's a literary high-concept sci-fi tragi-comedy about a plot to overthrow a powerful underground organization as foretold by a mystical prophecy, in a world beset by dark, unseen forces.
Come experience the wackiness, drink cocktails, and leave happy at this Hugo House happy hour reading.
---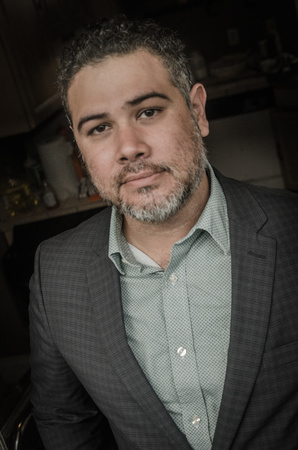 Manuel Gonzales is the author of the acclaimed story collection The Miniature Wife, winner of the American Academy of Arts and Letters Sue Kaufman Prize for First Fiction and the John Gardner Fiction Book Award. A graduate of the Columbia University Creative Writing Program, he teaches writing at the University of Kentucky and the Institute for American Indian Arts. He has published fiction and nonfiction in Open City, Fence, One Story, Esquire, McSweeney's Quarterly Concern, and the Believer. Gonzales lives in Kentucky with his wife and two children.