Hit Submit!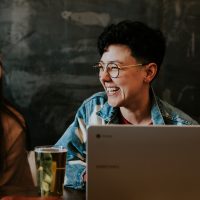 Held on the second Monday of every month in Salon at 6 pm, Hit Submit! is for writers who want support and accountability as they submit work for publication. This is an opportunity to share resources, act on your intentions, and receive support and encouragement in the form of applause (or stickers, if you prefer). You can send poems, short stories, essays, pitches, articles, query letters for books, and applications for residencies and retreats and grants.
This event is free and open to the public.
How Hit Submit! Works
Best to prepare ahead of time, by polishing the work you want to send out (we won't be critiquing each other's writing) and figuring out where and how to send it.
Bring magazines that contain resources or journals you want to pass along to other writers. Bring your laptop unless you prefer to do it the old-fashioned way (printed copies, envelopes & stamps).
At 7 pm, we'll check-in about what we're sending out, just in case someone else notices a call for similar material during our time together. Then we log on and begin sending our work out. Announce every submission as you send it, for applause and/or acknowledgement.
Admission is free and the bar is open to provide hydration and courage.
Questions? Email welcome@hugohouse.org.