House Lessons: An Evening with Erica Bauermeister—CANCELLED
This event has been cancelled due to concerns about the coronavirus. 
Join us for a reading and celebration of Erica Bauermeister's new memoir, House Lessons, which explores questions of home, self, and transformation. After the reading, she will be interviewed onstage by novelist Tara Conklin.
About House Lessons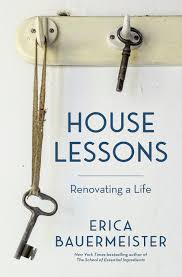 In this mesmerizing memoir-in-essays, Erica Bauermeister renovates a trash-filled house in eccentric Port Townsend, Washington, and in the process takes readers on a journey to discover the ways our spaces subliminally affect us. A personal, accessible, and literary exploration of the psychology of architecture, as well as a loving tribute to the connections we forge with the homes we care for and live in, this book is designed for anyone who's ever fallen head over heels for a house. It is also a story of a marriage, of family, and of the kind of roots that settle deep into your heart. Discover what happens when a house has its own lessons to teach in this moving and insightful memoir that ultimately shows us how to make our own homes (and lives) better.
---
About the Performers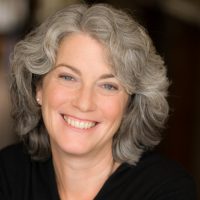 Erica Bauermeister is the bestselling author of four novels: The School of Essential Ingredients, Joy for Beginners, The Lost Art of Mixing, and The Scent Keeper. She is also the coauthor of 500 Great Books by Women: A Reader's Guide and Let's Hear It for the Girls: 375 Great Books for Readers 2-14. She has a PhD in literature from the University of Washington and has taught there and at Antioch University. With the exception of two years in Italy, Bauermeister has lived in the Pacific Northwest for nearly four decades, and her children proudly say rainwater runs in their veins. She is a founding member of the Seattle7Writers and currently lives in Port Townsend, Washington, in the house she renovated with her family.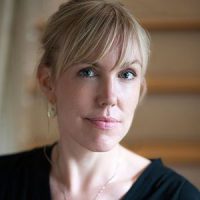 Tara Conklin is a writer and former lawyer whose first novel, The House Girl, (William Morrow) was a New York Times bestseller, #1 IndieNext pick, Target book club pick and has been translated into 8 languages. Her second novel, The Last Romantics (William Morrow) was published in February 2019 to wide acclaim. An instant New York Times bestseller, The Last Romantics was a Barnes & Noble Book Club Pick, IndieNext Pick, and was selected by Jenna Bush Hager as the inaugural read for The Today Show Book Club.