Hugo Literary Series: Backseats & Bedrooms
Sex, ye olde titan of taboo, is everywhere around us and people seem desperate to not talk about it.  Even at its best (pun intended!), sex seems to live at the most agonizing emotional intersections: embarrassment, excitement, shame. It's about love and it's about power, and it's either completely hidden or absolutely everywhere, depending on whom you ask. Sophocles, describing the experience of losing his sex drive, said it was "like escaping from bondage to a raving maniac."
In the first Hugo Literary Series of the 2014-15 season, we'll hear blush-inducing (or not!) new work from novelist Mona Simpson, author of Casebook and other novels; poet Dorothea Lasky, author of four books of poetry; and Carter Sickels, winner of the Lambda Literary's Emerging Writer Award. The Drop Shadows, a duo who also are a couple, will provide the music.
---
ABOUT THE WRITERS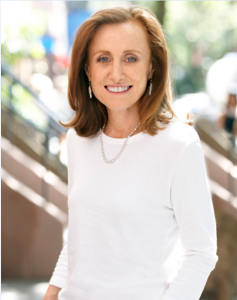 Mona Simpson's novels include My Hollywood, A Regular Guy, Off Keck Road, The Lost Father, and Anywhere But Here. Her books have won the Chicago Tribune's Heartland Prize, the Whiting Writer's Award, and placed as finalist for the PEN/FAULKNER award. She has received grants from the Guggenheim Foundation and the National Endowment for the Arts, as well as a Hodder Fellowship from Princeton University and a Lila Wallace Prize. Most recently, she was the recipient of a Literature Award from the American Academy of Arts and letters. Her short fiction has been published in Granta, Harper's, The Atlantic, McSweeney's and The Paris Review. Born in Green Bay, Wisconsin, she lives in Santa Monica, California.
---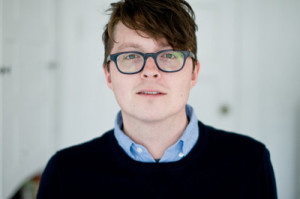 Matthew Dickman is the author of All-American Poem (American Poetry Review/ Copper Canyon Press, 2008), 50 American Plays (co-written with his twin brother Michael Dickman, Copper Canyon Press, 2012), and Mayakovsky's Revolver (W.W. Norton & Co, 2012)He is the recipient of The Honickman First Book Prize, The May Sarton Award from the American Academy of Arts and Sciences, the Kate Tufts Award from Claremont College, and the 2009 Oregon Book Award from Literary Arts of Oregon. His poems have appeared in McSweeny's, Ploughshares, The Believer, The London Review of Books, Narrative Magazine, Esquire Magazine and The New Yorker among others. Matthew Dickman is the Poetry Editor of Tin House Magazine. He lives in Portland, Oregon.
---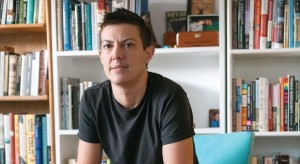 Carter Sickels is the author of the novel The Evening Hour, a finalist for the 2013 Oregon Book Award and the Lambda Literary Debut Fiction Award. He is the recipient of the 2013 Lambda Literary Emerging Writer Award, a project grant from Oregon's RACC, and an NEA Fellowship to the Hambidge Center for the Arts. He's been awarded fellowships or scholarships to Bread Loaf Writers' Conference, the Sewanee Writers' Conference, and the MacDowell Colony. He is the editor of the forthcoming anthology Untangling the Knot: Queer Voices on Marriage, Relationships, and Identity, and the fiction editor of Gertrude Press. Carter teaches for the Low-Residency MFA Programs at West Virginia Wesleyan College and Eastern Oregon University. He lives in Portland, Oregon.