Hugo Literary Series: Jim Shepard, Cedar Sigo, Sabina Murray, and Anhayla

For the 2018-19 season of Hugo Literary Series — the first in our new home — we're looking back to look forward and asking the writers and musicians to create new things from the old. Each event within the series takes its theme from an iconic book — those whose titles have a resonance beyond the book itself.
The gifted and versatile novelist and short story writer Jim Shepard, Pacific Northwest-based poet Cedar Sigo, and award-winning fiction writer Sabina Murray kick things off with new work on the theme Brave New World. Seattle-based musician Anhayla — most known for covering popular R&B and hip hop songs on her YouTube channel, Anhaylarene — will perform new music to the same theme.
---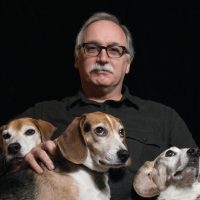 Jim Shepard is the author of seven novels, including most recently The Book of Aron (Vintage), which won the Sophie Brody Medal for Achievement in Jewish Literature from the American Library Association and the PEN/New England Award for fiction, and five story collections, including his new collection, The World To Come (Knopf). Five of his short stories have been chosen for the Best American Short Stories, two for the PEN/O. Henry Prize Stories, and one for a Pushcart Prize. He teaches at Williams College.
---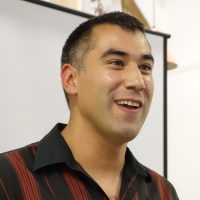 Cedar Sigo was raised on the Suquamish Reservation in the Pacific Northwest and studied at The Jack Kerouac School of Disembodied Poetics at the Naropa Institute. He is the editor of There You Are: Interviews, Journals, and Ephemera, on Joanne Kyger, and author of eight books and pamphlets of poetry, including Royals (Wave Books), Language Arts (Wave Books), Stranger in Town (City Lights), Expensive Magic (House Press), and two editions of Selected Writings (Ugly Duckling Presse, 2003 and 2005).
---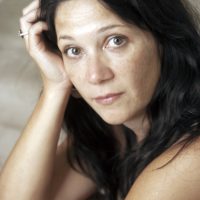 Sabina Murray is the author of six works of fiction including the recent novel Valiant Gentlemen (Grove Press), selected as a Notable Book of 2017 by both the New York Times and the Washington Post, and the short story collection The Caprices (Grove Press), which won the 2002 PEN/Faulkner Award. She has been awarded fellowships from the National Endowment for the Arts, the Simon F. Guggenheim Foundation, and the Radcliffe Institute at Harvard University, among others. She teaches in the MFA Program at the University of Massachusetts at Amherst.