Hugo Literary Series: Leslie Jamison, Roger Reeves, Alexis M. Smith, and Yves

---
Cliché: Beggars can't be choosers
Meaning: If you're already outta luck, you better be happy with whatever you're given.
This evening's new work will address the cliché "Beggars Can't Be Choosers" and features novelist and essayist Leslie Jamison; poet Roger Reeves; and Portland-based novelist Alexis Smith. Music will be provided by Yves.
---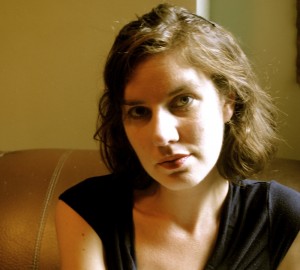 Leslie Jamison is the author of the novel The Gin Closet and a collection of essays, The Empathy Exams, which won the Graywolf Press Nonfiction Prize and garnered praise in a number of publications, including the New York Times and a place on Entertainment Weekly's "Must List." Her work has appeared or will appear in places like Harper's, Oxford American, A Public Space, Virginia Quarterly Review, and the Believer. She's a columnist for the New York Times Book Review and is currently finishing a doctoral dissertation at Yale about addiction narratives. She lives in Brooklyn.
---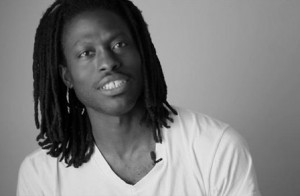 Roger Reeves is the author of King Me, a book of poetry. His work has appeared in Poetry, Ploughshares, American Poetry Review, and Tin House, among others. He has been awarded an NEA Fellowship, the Ruth Lilly Fellowship by the Poetry Foundation, two Bread Loaf Scholarships, an Alberta H. Walker Scholarship from the Provincetown Fine Arts Work Center, and two Cave Canem Fellowships.
---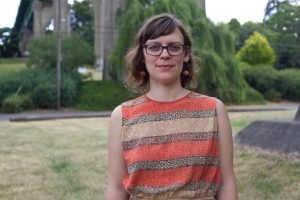 Alexis M. Smith was born and raised in the Pacific Northwest. She attended Mount Holyoke College, Portland State University, and Goddard College. Her debut novel, Glaciers, was a finalist for the Ken Kesey Award and a selection for World Book Night 2013. Houghton Mifflin Harcourt will publish her second novel, Marrow Island, in June of 2016. She lives in Portland, Oregon with her son.
---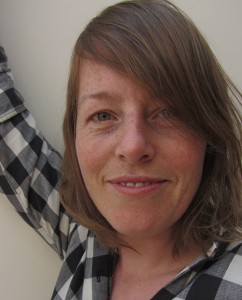 Susie Philipsen is the singer and songwriter of the Seattle band YVES. They have been featured on American Standard Time and Kithfolk with their recent album, The Sound of Yves. If it's still cool not to fit in, YVES is certainly staying on the cool side. Not quite jazz or folk or rock, they occupy a sweet spot, not subject to the formulas of any one genre. With a voice from yesteryear, Susie enchants listeners while the band brings sounds that will put you in the present moment, but keep you on your toes.