Hugo Literary Series: Lidia Yuknavitch, Tarfia Faizullah, Ijeoma Oluo, and Nick Droz
Northwest Film Forum (1515 12th Avenue) | Doors open at 6:30 pm
General: $25 | Hugo House member: $20 | Student (with ID): $12
Online ticket sales have ended. Tickets may still be available at the door on a first come, first served basis.
Note: Jami Attenberg was previously scheduled to appear at this event but due to unforeseen circumstances can no longer attend. In her place, Lidia Yuknavitch has graciously stepped in to write and read new work. 
The 2017-2018 Hugo Literary Series coincides with our move to a new and permanent home on the same site where we first opened our doors over 20 years ago. In this same spirit of development and growth, we've commissioned new work on themes of real estate—from the pragmatic issues of property value to the more nebulous idea of place.
Bestselling writer and author of the widely acclaimed memoir The Chronology of Water, Lidia Yuknavitch; award-winning Bangladeshi American poet Tarfia Faizullah; Seattle-based writer, self-proclaimed internet yeller, and Editor-at-Large at The Establishment Ijeoma Oluo; and songwriter Nick Droz will all present new work on the theme "There Goes the Neighborhood."
Books will be for sale through Elliott Bay Book Company and Open Books: A Poem Emporium.
---
Workshops with Visiting Writers
In conjunction with the event, Tarfia Faizulluah and Lidia Yuknavitch teach one- and two-day writing workshops, open to writers of all levels. For more information and to register, visit the class pages:
Patience and Pacing with Tarfia Faizullah, May 12 from 1–4 pm
Intensive Workshop with Lidia Yuknavitch, May 12 & 13 from 1–5 pm
---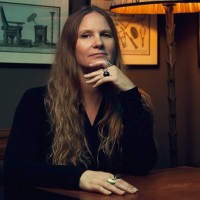 Lidia Yuknavitch is the author of national bestselling novels The Book of Joan and The Small Backs of Children, winner of the 2016 Oregon Book Award's Ken Kesey Award for Fiction as well as the Reader's Choice Award; the novel Dora: A Headcase; and a critical book on war and narrative, Allegories of Violence (Routledge). Her widely acclaimed memoir The Chronology of Water was a finalist for a PEN Center USA award for creative nonfiction and winner of a PNBA Award and the Oregon Book Award Reader's Choice. A book based on her TED Talk, The Misfit's Manifesto, was released in October 2017. She founded the workshop series Corporeal Writing in Portland Oregon, where she teaches both in person and online. She received her doctorate in Literature from the University of Oregon.
---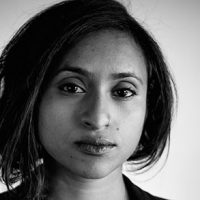 Tarfia Faizullah is the author of Registers of Illuminated Villages (Graywolf 2018) and Seam (SIU 2014), winner of a VIDA Award, GLCA New Writers' Award, Milton Kessler First Book Award, Drake University Emerging Writer Award, and other honors. Her poems appear in periodicals and anthologies both in the U.S. and abroad, have been translated into Persian, Chinese, Bengali, Tamil, and Spanish, featured at the Smithsonian, the Rubin Museum of Art, and elsewhere. She is the recipient of three Pushcart Prizes, the Frederick Bock Prize from Poetry Magazine, and other honors. In 2016, she was recognized by Harvard Law School's Women Inspiring Change. Faizullah currently teaches in the University of Michigan Helen Zell Writers' Program as the Nicholas Delbanco Visiting Professor in Poetry.
---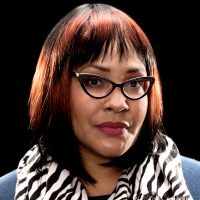 Ijeoma Oluo is a Seattle-based writer, speaker, and internet yeller. Her work on race, feminism, and other social issues has been featured in The Guardian, The Stranger, The Washington Post, TIME Magazine, and more. She is the Editor at Large at The Establishment. Her book, So You Want To Talk About Race, will be published early 2018 with Seal Press. You can find her yelling on Twitter at twitter.com/ijeomaoluo.
---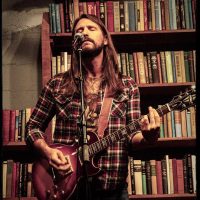 Nick Droz is a Seattle-based songwriter and performer who, previous to his move to Seattle three years ago, spent most of a decade writing and playing in Austin, TX. He pens and performs songs frequently with the Bushwick Book Club (Seattle), an organization dedicated to the creation of new music inspired by literature. His writing has led him to a number of collaborations with other local organizations including including Jack Straw Writers, Seattle7Writers, The 1448 Projects, and Seattle Arts and Lectures.
---

The Hugo Literary Series presents new writing and songs from a theme, or writing prompt, commissioned by Hugo House. The nights are collages of unexpected styles and different points of view, and the writers and musicians are encouraged to work without a sense of obligation, censorship, or stylistic frame. No one sees or hears the work before it is read or performed at the events for the very first time.
Guest writers for the Literary Series often teach a class before or after the events. These classes require a separate registration. For more information on our classes, visit the class page.