Hugo Literary Series: Rough Day
One day you're living one kind of life—maybe you like it, maybe you don't—and the next day something crucial in that life's taken-for-grantedness is gone. The things that made that life cohere are gone or irrevocably transformed. Death, foreclosure, tsunami, divorce, unwanted pregnancy, unwanted wedding proposal, unwanted malaria, unwanted zombie apocalypse. "How do you rebuild after rupture?" Ed Skoog asked in an interview about his second collection of poems, Rough Day—the source of the title for this event. On Oct. 17, you'll hear responses to this idea from poet Dean Young, author of the Pulitzer Prize finalist Elegy on a Toy Piano, Sri Lankan writer Ru Freeman, author of On Sal Mal Lane (Graywolf Press, 2013), and Seattle's own Elissa Washuta, whose debut book, My Body is a Book of Rules (Red Hen Press, 2014), was released in August.  Poet and former Hugo writer-in-residence Ed Skoog will perform original music on the theme.
---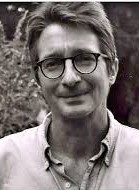 Poet Dean Young was born in Columbia, Pennsylvania, and received his MFA from Indiana University. Recognized as one of the most energetic, influential poets writing today, his numerous collections of poetry include Strike Anywhere (1995), winner of the Colorado Prize for Poetry; Skid (2002), finalist for the Lenore Marshall Poetry Prize; Elegy on Toy Piano (2005), finalist for the Pulitzer Prize; and Primitive Mentor (2008), shortlisted for the International Griffin Poetry Prize.  He has also written a book on poetics, The Art of Recklessness: Poetry as Assertive Force and Contradiction (2010). Upon presenting him with the Academy Award in Literature, the American Academy of Arts and Letters noted, "Dean Young's poems are as entertaining as a three-ring circus and as imaginative as a canvas by Hieronymus Bosch." Young has also been awarded a Stegner Fellowship from Stanford University as well as fellowships from the Guggenheim Foundation, the National Endowment for the Arts, and the Fine Arts Work Center in Provincetown. His poems have been featured in Best American Poetry numerous times.
---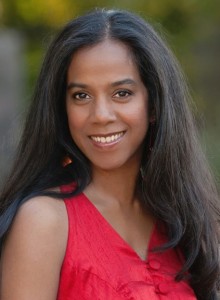 Ru Freeman was born into a family of writers and many boys in Colombo, Sri Lanka. After a year of informal study at Murdoch University in Perth, Western Australia, she arrived in the United States with a Parker ink pen and a box of Staedler pencils to attend Bates College in Maine. She completed her Masters in Labor Relations at the University of Colombo, and worked in the field of American and international humanitarian assistance and workers' rights. Her political writing has appeared in English and in translation. Her creative work has appeared or is forthcoming in VQR, Guernica, World Literature Today and elsewhere. She is a contributing editorial board member of the Asian American Literary Review, and a fellow of the Bread Loaf Writer's Conference, Yaddo. and the Virginia Center for the Creative Arts. She is the author of the novel A Disobedient Girl (Atria/Simon & Schuster, 2009), which was long-listed for the DCS Prize for South Asian Literature, and translated into several languages. Her new novel, On Sal Mal Lane, is published by Graywolf Press in 2013. She calls both Sri Lanka and America home and writes about the people and countries underneath her skin.
---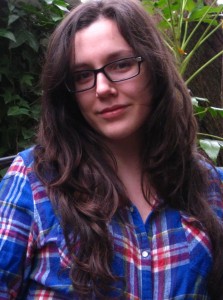 At the University of Washington, Elissa Washuta's areas of interest in teaching include American Indians in cinema, contemporary American Indian literature, and the Twilight series. Elissa was the recipient of a 2012 Potlatch Fund Native Arts Grant, a 2013 4Culture Grant, and a 2012 Artist Trust GAP Award, and she was named an inaugural fellow in the Made at Hugo House program. Elissa is currently working on a second memoir tentatively titled Starvation Mode, concerning health obsession, her Native American and Pennsylvania Coal Region lineage, the way stress and famine rattle a body down to the DNA, and the inheritance of muffled desire in the New World. She teaches writing at Richard Hugo House and regularly reads her work around Seattle; past venues have included Bumbershoot, HuskyFest, "Cheap Wine and Poetry," Castalia, Breadline, and the Seattle LitCrawl.