Jack Straw Writers at Hugo House
Join us for a showcase of writers from the 2021 Jack Straw Writers Program. Featuring José Luis Montero, Greg November, Michael Overa, Paulette Perhach, Abi Pollokoff, and Daniel Tam-Claiborne.
---
About the Jack Straw Writers Program
The Jack Straw Writers Program was created in 1997 to introduce local writers to the medium of recorded audio; to develop their presentation skills for both live and recorded readings; to encourage the creation of new literary work; to present the writers and their work in live readings, an anthology, on the web, and on the radio; and to build community among writers.
Each year, twelve writers/writing teams are selected by a curator out of dozens of applicants, based on artistic excellence, diversity of literary genres, and a cohesive grouping of writers. The program features voice and presentation training, in-studio interviews, public readings, a published anthology, and podcasts. Live readings are recorded, and selected portions are produced for podcasts and radio broadcast.
---
Featured Writers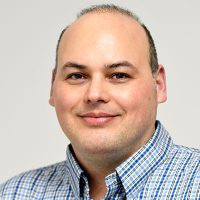 José Luis Montero is passionate about storytelling regardless of the medium. After dabbling in radio, photography and filmmaking, he recently turned his artistic attention towards the written word, both in English and Spanish. Born and raised in Mexico, but having lived most of his adult life in Seattle pursuing a career in software engineering, he is the embodiment of contradiction: someone who is proud of nurturing both hemispheres of his brain, but tormented by the dilemma of balancing his passion for technology with his innate call to contemplate and create beauty. He earned a certificate in Literary Fiction from University of Washington and a Master in Narrative from Escuela de Escritores in Madrid. Upon his return from Spain, he worked as a production intern for Copper Canyon Press and for a couple of years served as president of Seattle Escribe, a nonprofit promoting Spanish literature in Washington state. Currently, he serves on the board of Seattle City of Literature and is an assistant editor of poetry for Narrative Magazine.
---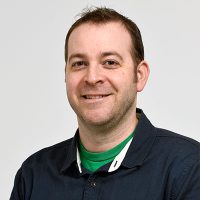 Originally from the northeast, Greg November has called the northwest his home since 2010. He earned his MFA at UC, Irvine and teaches writing at North Seattle College and Highline College. His stories have appeared most recently in Boulevard, Carve, Epiphany, and Juked. He reads submissions for New England Review and was a finalist for the 2020 Curt Johnson Prose Award in Fiction.
---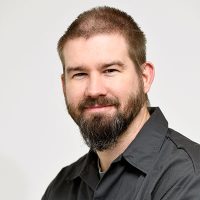 Michael Overa was born and raised in the Pacific Northwest. An erstwhile bartender, Michael completed his MFA at Hollins University in Virginia before returning to Seattle. After working as a writer-in-resident with Seattle's Writers In the Schools (WITS) program for five years, Michael transitioned to teaching composition at Shoreline Community College and Edmonds College. As a short story writer, Michael has published over thirty short stories and two collections of short stories, This Endless Road and The Filled In Spaces (Unsolicited Press). He is currently at work on his first novel No Way Home. His stories have been published in The Portland Review, The Heartland Review, Crosscurrents, and East Bay Review, among others.
---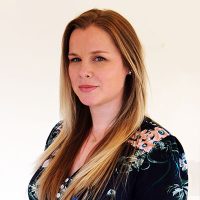 Paulette Perhach is an award-winning writer and writing coach. Her work has been in The New York Times, Slate, Hobart, The Journal, McSweeney's Internet Tendency, and Vice. She's best known for writing the globally viral essay A Story of a Fuck Off Fund and for her book, Welcome to the Writer's Life, which Poets & Writers selected for its list of Best Books for Writers. She continues the conversation at WelcomeToTheWritersLife.com. You can write with her every morning through her meditation and freewriting group, called A Very Important Meeting, by signing up at AVeryImportantMeeting.com.
---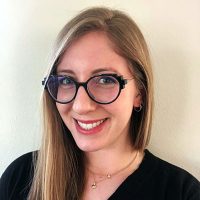 Abi Pollokoff is a Seattle-based writer and book artist with work in Denver Quarterly, Foundry, Poetry Northwest, and Black Warrior Review, among others. She has held fellowships or residencies with the Hugo House, the Seattle Review of Books, and more. Abi is the events manager for Open Books: A Poem Emporium, the managing editor for Poetry Northwest Editions, and a content director in visual communications. She received her MFA from the University of Washington.
---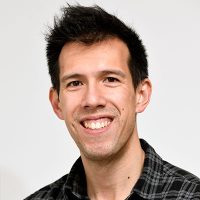 Daniel Tam-Claiborne is the author of What Never Leaves and a contributor to the literary anthology, While We're Here. His writing has appeared or is forthcoming in Literary Hub, The Huffington Post, Kitchen Work, The Shanghai Literary Review, and elsewhere. He has received honors and scholarships from the U.S. Fulbright Program, the New York State Summer Writers Institute, Kundiman, and the Yiddish Book Center. He holds degrees from Oberlin College, Yale University, and the Program for Writers at Warren Wilson College. A Fulbright Research Scholar based in Taiwan, Daniel is currently writing a novel about identity, migration, and belonging, set against the backdrop of contemporary U.S.-China relations.