Jeffrey Yang: Reading and in Conversation with Don Mee Choi
Situated in the outreaches of Southwest Texas, the town of Marfa has long been an oasis for artists, ranchers, and immigrants looking for work, while the ghosts of the indigenous and the borders between languages and nations are apparent everywhere.
Poet and translator Jeffrey Yang experienced the vastness of desert, township, sky, and time itself in Marfa. Out of those experiences, he fashioned Hey Marfa (Graywolf Press), a fascinating, multifaceted work that is a lyrical, anthropological excavation and investigation into history, culture, and extremity of place. Paintings and drawings of Marfa's landscapes and substations by artist Rackstraw Downes intertwine with Yang's texts as mutual nodes and lines of energy.
Yang will read from Hey Marfa, followed by an onstage conversation with Seattle-based poet and translator Don Mee Choi.
Presented in partnership with the Elliott Bay Book Company
---
Praise for Hey, Marfa:
"Jeffrey Yang's collaboration with Rackstraw Downes (painter here of substations — substations transform voltage) is a commonplace book, memoir, and hybrid obituary for things: following a trail of 'last words' and communal losses, here is History learning to listen with eyes and Mourning recovering the dead travelers on the road. Hey, Marfa transmits voltage or vitalized matter as words reach to words." — Susan Howe
---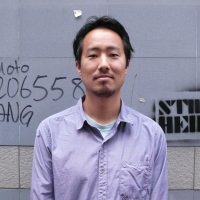 Jeffrey Yang is the author of two previous poetry books, Vanishing-Line and An Aquarium, winner of the PEN/Joyce Osterweil Award. He is the translator of Nobel Peace Prize recipient Liu Xiaobo's June Fourth Elegies. Yang lives in Beacon, New York.
---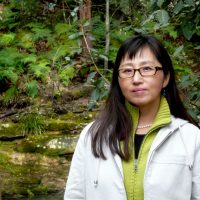 Don Mee Choi is the author of Hardly War (Wave Books, 2016), The Morning News Is Exciting (Action Books, 2010), a chapbook, Petite Manifesto (Vagabond Press, 2014), and a pamphlet of essays, Freely Frayed, ㅋ=q, Race=Nation (Wave Pamphlet #9, 2014). She has received a Whiting Award, Lannan Literary Fellowship, and Lucien Stryk Translation Prize. Her most recent translations of Kim Hyesoon's poetry are Poor Love Machine (Action Books, 2016) and Autobiography of Death (New Directions, 2018).
---
All events are free and open to the public unless otherwise noted.