Jonathan Safran Foer: Here I Am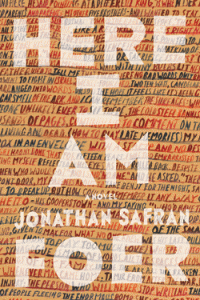 This event is presented by University Bookstore in partnership with Hugo House.
In his first novel in eleven years, Jonathan Safran Foer returns with what may be his most hard-hitting, searching, and grandly entertaining novel yet. On the surface, Here I Am is the story of the fracturing of an American family. But in Foer's hands and within the context of a global conflict, a broader social breakdown, and religious history, it is so much more. It is an exploration of Jewish American identity; of our duties as fathers, husbands, and sons, as wives and mothers, as children and adults; of our obligations to ourselves and our obligations to others; and of faith in fallen world. Join us as we dig into Foer's deeply thoughtful and inspiring new novel at this reading, discussion, and signing with the author.
---
Note: This event takes place at Town Hall. 
---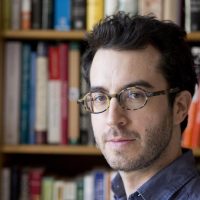 Jonathan Safran Foer is the author of the bestseller Everything Is Illuminated, named Book of the Year by the Los Angeles Times and the winner of numerous awards, including the Guardian First Book Prize, the National Jewish Book Award, and the New York Public Library Young Lions Prize. Foer was one of Rolling Stone's "People of the Year" and Esquire's "Best and Brightest." Foreign rights to his new novel have already been sold in ten countries. The film based on Everything Is Illuminated, directed by Liev Schreiber and starring Elijah Wood, was released in August 2005. Extremely Loud and Incredibly Close has been optioned for film by Scott Rudin Productions in conjunction with Warner Brothers and Paramount Pictures. Foer lives in Brooklyn, New York.