Joshua Mohr: Sirens
Free | Information on accessibility and getting to Hugo House can be found on the FAQ page.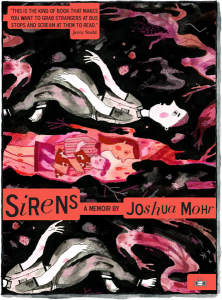 With vulnerability, grit, and hard-won humor, acclaimed novelist Joshua Mohr (All This Life, winner of the Northern California Book Award) returns with his first book-length work of nonfiction, Sirens (Two Dollar Radio), a raw and big-hearted chronicle of substance abuse, relapse, and family compassion. Mohr will read from Sirens, followed by a book signing.
"To the short list of genuinely great addiction memoirs we can now add Sirens, a searing and at times hilarious account of Mohr's lost years in the dive bars and gutters of San Francisco. Like Mary Karr and Jerry Stahl, there is no line Mohr won't cross, either in his erstwhile quest for self-immolation, or his fearless honesty in reporting back from that time. But what sets this book apart is Mohr's unwillingness to traffic in pat notions of redemption."—Ron Currie, Jr.
"This isn't your average recovery memoir. Mohr's honesty in this book is astonishing and necessary, his candor about hitting bottom and relapsing deeply moving and important. It's a hell of a compelling read."—Cari Luna
---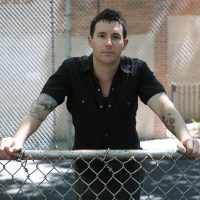 Joshua Mohr is the author of Damascus, which The New York Times called "Beat-poet cool." He's also written Fight Song and Some Things that Meant the World to Me, one of O Magazine's Top 10 reads of 2009, as well as Termite Parade, an Editors' Choice on The New York Times Best Seller List.