Word Works: Kay Ryan on Rhyme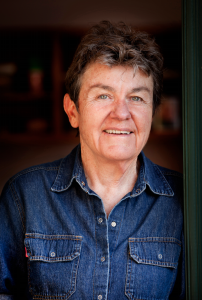 Poetry got so tired of being conflated with "rhyme" that it completely gave rhyme up for a number of decades in the twentieth century to prove it could do without it. But that was cutting off Poetry's nose to spite its face, maintains Kay Ryan. She'll discuss rhyme and why it's important for her Word Works talk.
Kay Ryan, who is acknowledged as one of the most original voices in the contemporary landscape, is the author of several books of poetry, including Flamingo Watching, The Niagara River, and Say Uncle. Her book The Best of It: New and Selected Poems won the Pulitzer Prize for Poetry. She was appointed as U.S. Poet Laureate in 2008 and held the position for two terms. Ryan is the recipient of several major awards, including fellowships from the John D. and Catherine T. MacArthur Foundation, the National Endowment for the Arts, the Ingram Merrill Foundation, and the Guggenheim Foundation.