La Sala presents: Siluetas De Ebano / Silhouettes of Ebony
In this pop-up event, coproduced by La Sala Latinx Arts Collective, Seattle-based artists Milvia Pacheco, Mirta Wymerszberg, and Leo Carmona will share a collective and multi-disciplinary body of work inspired by four Black immigrant women from South America, Central America, and the Caribbean.
Through poetry, music, dance, and other forms of art, the artists will honor the experiences of the women as Afro-descendants from Latin America, as well as explore their own reflections and perspectives on identity, racism, and belonging.
Presented by La Sala and Hugo House, with support from Nepantla Cultural Arts Gallery and 4Culture. This event is free and open to the public.
---
About the Performers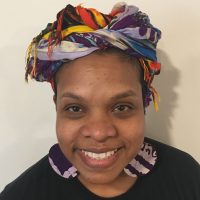 Milvia Berenice Pacheco Salvatierra is an Afro Latina artist, performer, choreographer, bodyworker, poet, mother, and community organizer originally from Caracas, Venezuela. She began her career as a performer, combining dance and theater training, and found her calling in helping herself, her family, and her community achieve liberation through art and movement. MÁS (Movimiento Afrolatino Seattle) has become the platform where she is able to actualize and continue her empowerment work both as an artist and an organizer.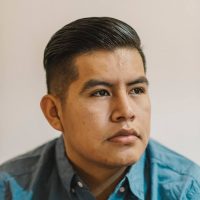 Leo Carmona is an artist and storyteller who works primarily in portrait, lifestyle, and documentary photography. Influenced by his experience as a Oaxaqueño/Mexican immigrant, Leo is interested in creating artistic work that explores the beauty, complexities, and realities of his community. Leo holds a Bachelor of Arts in Psychology and Latin American Studies from the University of Washington and works for Casa Latina, a Seattle nonprofit that empowers Latinx immigrants through employment, leadership, and educational opportunities.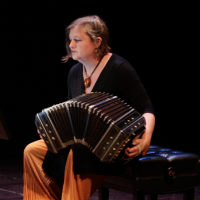 Mirta Wymerszberg is an accomplished flutist, bandoneon player, and vocalist. A native of Buenos Aires, Wymerszberg brings extensive experience in authentic tango music from Argentina. She leads the Seattle tango band Sol de Noche and performs for other local music projects. She's produced three children's shows for bilingual audiences, integrating live music, puppets, tango and folk dance, and storytelling from a cultural and educational perspective. She's also performed and recorded with relevant Argentine tango musicians, including Gustavo Beytelmann, Hernan Reinaudo, Roberto Amerise, and Juan Lorenzo.