Last Call: Seattle7Writers Writers-in-Residence Reading
Seattle7Writers' writers-in-residence will read from their works in the Salon on Tuesday, June 25, from 5 to 7 pm. The bar will be open—come celebrate with us! This is the program's final year.
The 2018–19 residents are Matthew Bennett, Cara Diaconoff, Apple Plotnick Janotta, and Sarah Steinberg. Each will read briefly from writing they created during their time in residence. S7W cofounder Jennie Shortridge will emcee.
About the Readers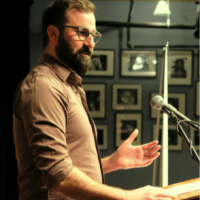 A native of Seattle, Matthew Bennett returned after a decade abroad immersed in the study of language and the arts. Matthew has worked in many genres, both high and low. This year, he will publish two chapters from an erotic thriller novel through the Seattle Erotic Arts Festival, and one chapter of academic history through Bloomsbury. An editor, he is a cofounder of the Cascadia Editors Collective.
---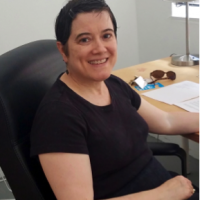 Cara Diaconoff earned her MFA in creative writing at Indiana University. She has taught writing and literature at Southern Methodist University, Whitman College, Texas Christian University, and Bellevue College. Her story collection, Unmarriageable Daughters, was published by Lewis-Clark Press, and a novel, I'll Be a Stranger to You, was published by Outpost19 e-books. Her stories have appeared in Indiana Review, Other Voices, and elsewhere. She's earned fellowships from the Norman Mailer Center and the Indiana Arts Commission, and residencies at the MacDowell Colony. She's currently working on stories and a third novel.
---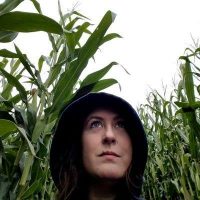 Apple Plotnick Jannotta is a fiction writer working on a dystopian novel. She has been published in the Washington Post Sunday Magazine and won an ACLU award for her poetry. She is a graduate of Kenyon College, and holds a merited master's degree in International Security from the University of Birmingham in England. She is known for weaving economics and geopolitics into her morality-based fiction and is a 2018 winner of an Artist Trust GAP grant.
---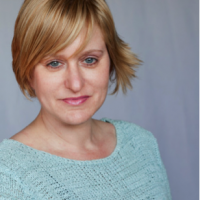 Originally from the east coast, Sarah Steinberg has called Seattle home since 2010. She is currently working on a memoir and was a finalist for an Erin Donovan Writing Fellowship in 2018. Recent publications include University of Colorado's Human Touch journal and University of Washington's journals, Stratus: Journal of Arts & Writing and Human Geography. She graduated from UCLA with a double major in English literature and sociology, received a Certificate in Memoir from UW, and is a 2016 graduate of Artist Trust's Literary EDGE program.
---
About Seattle7Writers
Seattle7Writers is nonprofit collective of authors whose mission for the past ten years has been to foster the written word in the Seattle community. To provide support to up-and-coming writers, they created a residency program and free writing workspace for four writers each year. The organization is retiring its nonprofit status in July. Heartfelt thanks go to the Amazon Literary Partnership for making this writers' residency possible since 2016. And gratitude goes to all the writers who applied, who wrote vigorously in the space, and who helped do their part in Seattle's great literary community.