Launch Party for Minor Arcana's Tarot Poetry Anthology
Join Minor Arcana Press for a celebration of its second collection of ekphrastic poetry, Arcana: The Tarot Poetry Anthology. Edited by scholar and Tarot expert Marjorie Jensen, Arcana is the first ever multi-contributor poetry anthology about the Tarot.
The book includes original verse by fifty contemporary writers and Tarot readers from around the world, as well as illustrations from Seattle artist Siolo Thomson's Linestrider Tarot.
The seventy-eight cards of the Tarot mean many things to many people—a game, a fortune telling oracle, a powerful spiritual guide. Arcana: The Tarot Poetry Anthology celebrates the Tarot as muse: enchanting, inspiring, and empowering.
The launch event will feature Tarot readings from 6–7 p.m., then readings from Arcana's local contributors, including Joanne Clarkson, Amy Schrader, Sierra Nelson, Evan J. Peterson, and Tony Rella. Jensen will also read her work and talk about the genesis of the book.
---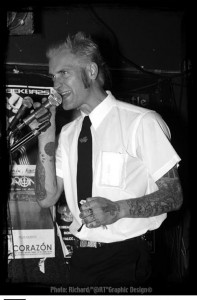 Sir Mark is a Knight Templar and poet who has written thirteen books. His new one is titled Knight In Babalon and is available on Amazon.
---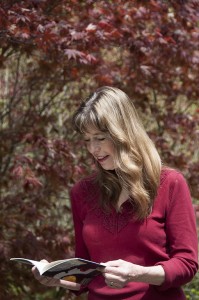 Joanne M. Clarkson is on the board of the Olympia Network and poet-in-residence for the Northwest Playwrights' Alliance. Her fourth poetry collection, Believing the Body, was published in 2014 by Gribble Press. She was awarded a 2014 GAP grant from Artist Trust to complete her next full-length volume. Joanne's poems have appeared recently in Rhino, The Baltimore Review, Blood and Thunder: Musing on the Art of Medicine, and Saranac Review.
---
Amy Sc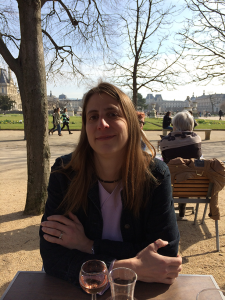 hrader is the author of The Situation & What Crosses It (MoonPath Pres 2014). She has an MFA in poetry from the University of Washington. Her poems have most recently appeared or are forthcoming in Bone Bouquet, Rattle, Unsplendid, and The Monarch Review.
---
Sierra Nelson is author of I Take Back the Sponge Cake, made with visual artist Loren Erdrich and the chapbook In Case of Loss. Her poems have appeared recently in journals Pleaides, Crazyhorse, DIAGRAM, and Poetry Northwest and anthologies Alive at the Center and Pink Thunder. She is co-founder of performance group the Vis-a-Vis Society and is a MacDowell Colony Fellow, and winner of a 2014 CityArtist Grant and the Carolyn Kizer Prize.
---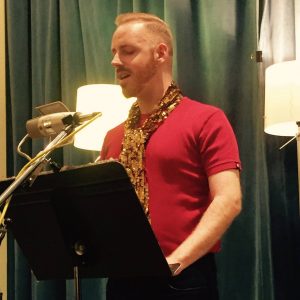 Evan J. Peterson is the author of Skin Job and The Midnight Channel and editor of the Lambda Literary Award finalist Ghosts in Gaslight, Monsters in Steam: Gay City 5. His writing can be found in Best Gay Stories 2015, The Stranger, Weird Tales, The Rumpus, Glitterwolf,  The Queer South anthology, and Drawn to Marvel: Poems from the Comic Books. He is a 2015 Clarion West writer.
---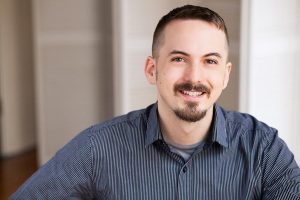 Anthony Rella is a writer and mental health counselor living in Seattle. He has a bachelors in fiction writing from Northwestern University. His previous publication credits include poetry in the Scarlet Press anthology Mandragora, a short story in the Minor Arcana–published Ghosts in Gaslight, Monsters in Steam, and an essay in The Full Spectrum: A New Generation of Writing about Gay, Lesbian, Bisexual, Transgender, Questioning, and Other Identities, published by Random House.
---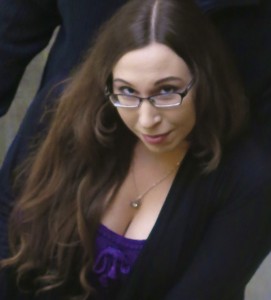 Marjorie Jensen is a writer, professional bibliophile, witch, and Tarot reader. While a graduate student at Mills College, she began writing Tarot poetry as well as academic essays about writing and magic. Since completing her Master's degree, she has taught (Tarot) poetry and prose workshops at UC Berkeley.