Launched: Corinne Manning, Kristen Millares Young & EJ Koh
Join us for a launch of books by Corinne Manning, Kristen Millares Young, and E.J. Koh in conversation with award-winning author Paul Lisicky about literary kinship and intimacies.
Manning, Millares Young, and Koh all met each other around the same time, while they were still at work, writing and wondering if anyone would finally publish them. Each author's book had a particular intimacy they were striving to find within their own lives and communities. The manuscripts all found homes with West Coast independent presses, but the literary kinships between these authors run even deeper. After a brief reading, they will be joined by renowned writer Paul Lisicky, who will host a conversation about literary community and how the gifts we offer as writers can be transformed.
The authors will be arranging bouquets and house plants in the foreground of the video, and we hope you'll join us in doing the same. Let's launch We Had No Rules, Subduction, and The Magical Language of Others.
Register in advance for this Zoom webinar at the "Tickets" link above. After registering, you will receive a confirmation email containing information about joining the webinar.
---
About the Readers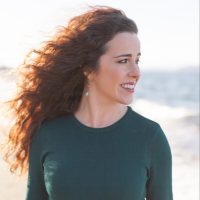 Kristen Millares Young is the author of Subduction, a novel published by Red Hen Press. A prize-winning investigative journalist, book critic and essayist, Kristen serves as prose writer-in-residence at Hugo House. Her writing appears in the Washington Post, the Guardian, Poetry Northwest, Crosscut, Hobart, Proximity, and Moss, as well as the anthologies Pie & Whiskey and Latina Outsiders: Remaking Latina Identity. Kristen was the researcher for the New York Times team that produced "Snow Fall," which won a Pulitzer and a Peabody. She serves as board chair of InvestigateWest, a nonprofit newsroom she co-founded to protect vulnerable peoples and places of the Pacific Northwest.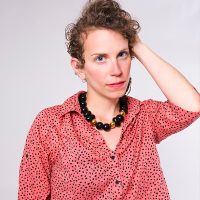 Corinne Manning is the author of the story collection We Had No Rules (Arsenal Pulp Press, 2020). Their stories and essays have been widely published including anthology selection in Toward an Ethics of Activism and Shadow Map: An Anthology of Survivors of Sexual Assault. They have received grants and fellowships from The MacDowell Colony, Artist Trust, 4 Culture, and The Hub City Writer's Project. Corinne founded the James Franco Review, an intervention project that sought to address implicit bias in the publishing industry.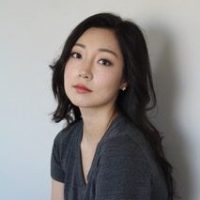 E.J. Koh is the author of A Lesser Love, winner of the 2016 Pleiades Editors Prize. Her poems, translations, and stories have appeared in Boston Review, Columbia Review, Southeast Review, World Literature Today, TriQuarterly, Narrative, the Margins, PEN America, Privacy Policy: The Anthology of Surveillance Poetics (Black Ocean Press, 2014), and elsewhere. She earned her MFA at Columbia University in New York for creative writing poetry & literary translation in Korean and Japanese. She is completing her PhD at the University of Washington for English language and literature.