Literary Series: Anis Mojgani, Kaitlyn Greenidge, Rick Barot & Maiah Manser [Offsite]
General admission: $25 | Hugo House member: $20 | Student: $10

The final Lit Series event brings new work based on the theme of "Betrayal." The night will feature poet Anis Mojgani, a National Book Award nominee and two-time National Poetry Slam Champion; Kaitlyn Greenidge, whose critically acclaimed debut novel, We Love You, Charlie Freeman, was called "terrifically auspicious" by The New York Times; and Tacoma-based poet and former Stegner fellow Rick Barot, whose work Washington state poet laureate Elizabeth Austen called "darkly beautiful."
Maiah Manser will provide music for the evening. Often compared to female power houses like Kate Bush, Lana Del Rey, Björk, and Adele, Maiah strives to fuse the digital and the organic in every aspect of her music.
---
Note: This event takes place at Fred Wildlife Refuge on Capitol Hill.
---
About Lit Series events and the 2016–2017 Season.
---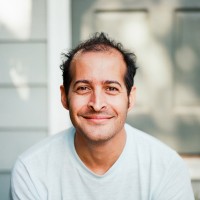 Anis Mojgani is the author of The Pocketknife Bible, Songs From Under The River, The Feather Room, and Over the Anvil We Stretch. He is a two-time National Poetry Slam Champion and winner of the International World Cup Poetry Slam. A TEDx Speaker and former resident of the Oregon Literary Arts Writers-in-the-Schools program, his work has appeared on HBO, NPR, and in such journals as Rattle, Paper Darts, Forklift Ohio, and Used Furniture Review.
---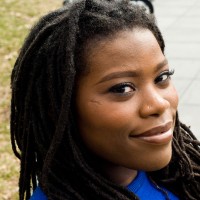 Kaitlyn Greenidge was the recipient of the Bernard Cohen Short Story Prize. She was a Bread Loaf scholar, a Lower Manhattan Cultural Council Workspace artist-in-residence, and a Johnson State College visiting emerging writer. Her work has appeared in The Believer, The Feminist Wire, At Length, Fortnight Journal, Green Mountains Review, Afrobeat Journal, Tottenville Review, and American Short Fiction.
---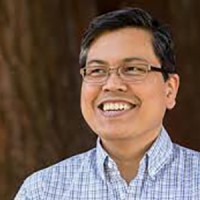 Rick Barot is the author of The Darker Fall; Want, which was a finalist for the Lambda Literary Award; and Chord, which received the PEN Open Book Award, (all from Sarabande Books). He has received fellowships from the National Endowment for the Arts and the Artist Trust of Washington. In 2016, he received a poetry fellowship from the Guggenheim Foundation. His poems and essays have appeared in Poetry, The Paris Review, The New Republic, Ploughshares, Tin House, The Kenyon Review, Virginia Quarterly Review, and The Threepenny Review.
---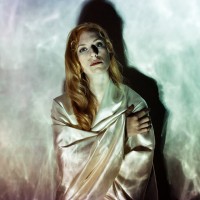 Maiah Manser has worked both as a solo artist as well as with a variety of projects including Mary Lambert (as a touring vocalist featured on Jay Leno's Tonight Show, Good Morning America, and VH-1's You Oughta Know), The Esoterics, and Pollens. Maiah began her solo career playing for EMP's Sound Off! competition in 2013. Her song "Hold Your Head Up" was featured in City Arts Magazine's Top 5 Most Attractive Singles. She is currently finishing work on her debut EP with producer Buddy Ross. www.maiahmanser.com