Live Reading of Allen Ginsberg's "Howl" at Hotel Sorrento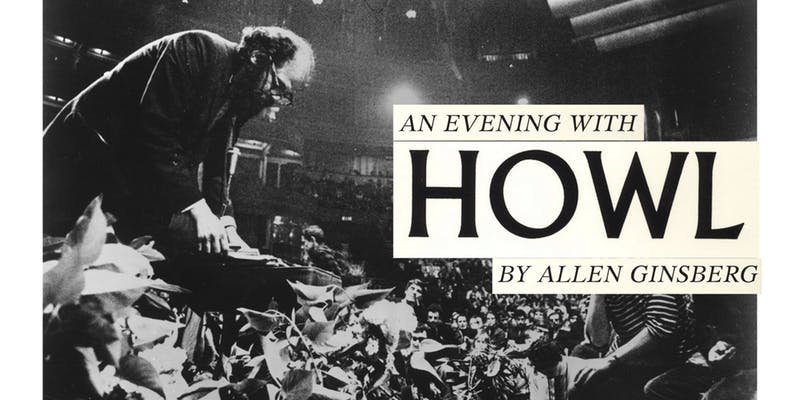 Beatniks of all generations are invited to gather in the Fireside Room at Hotel Sorrento to hear a live reading of Ginsberg's most famous poem, "Howl," on the 55th anniversary of its first public reading at the Six Gallery in San Francisco.
On October 7, 1955, the first public reading of Allen Ginsberg's "Howl" took place at the Six Gallery on Fillmore Street in San Francisco. Not only was this the first reading of the prolific, controversial poem, but it was also a very important first gathering of the Beat Generation: Jack Kerouac, Lawrence Ferlinghetti, Ann Charters, William Carlos Williams, Philip Lamantia, Michael McClure, Gary Snyder, and Philip Whalen were all present. Ferlinghetti would telegram Ginsberg the next day to offer to publish "Howl."
The reading will be led by poets Laura Da', Shin Yu Pai, Natalie A. Martínez, Quenton Baker, and Bill Carty. After the reading, if any other jazz cats have work to share, they will be invited to recite, riff, or improvise.
The event is free to attend, and there will be a curated beatnik menu with sips and bites to enjoy. Dress like your favorite angel-headed hipster and practice your beat slang for an evening with the coolest hepcats in Seattle.
6:00 pm: Arrive, mingle, sip spirits and enjoy our beatnik-era jazz playlist.
6:30 pm: Reading of "Howl" begins
7:15 pm: Guests are invited to share their own poetry inspired by Howl, Allen Ginsberg, or the Beatniks.
9:00 pm: Event ends