Lynch: A History—A Screening & Conversation with David Shields & Ijeoma Oluo
Join us for a screening of David Shields's groundbreaking new film, Lynch: A History, which examines race, protest, and the sports industrial complex through the divisive figure of former Seattle Seahawks running back, Marshawn Lynch. The film is a loose adaptation of Shields's 1999 book, Black Planet: Facing Race During an NBA Season.
The screening will be followed by a conversation with Shields and writer Ijeoma Oluo.
This event is free and open to the public.
---
About Lynch: A History

"A groundbreaking documentary about a silence that isn't really a silence."
—Claudia Rankine, author of Citizen

"An incredible piece of storytelling, forgoing all the tedium of documentary norms. Hilarious and devastating."
—Jonathan Lethem, author of Motherless Brooklyn
Culling more than 700 video clips and placing them in dramatic, rapid, and radical juxtaposition, Lynch: A History is a powerful political parable about the American media-sports complex and its deep complicity with racial oppression.
The film was written, produced, and directed by David Shields, New York Times-bestselling author of more than twenty books, including Black Planet: Facing Race During an NBA Season, which the New York Times called "a risky and brilliant book" and Newsday called "one of the best books ever written on the subject of sport in America, which is to say a book that is about a great deal more than sport."
Lynch, which is loosely inspired by Black Planet, documents and celebrates what Shields calls "Lynch's attempt to be true to himself in a capitalist, racist society that wants to exploit him and that he wants to both exploit and oppose. Lynch is leaving a legacy of the eloquence of silence, echo, and mimicry as key tools of resistance."
---
About the Speakers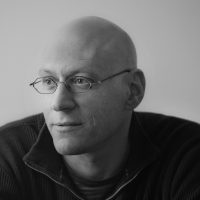 David Shields is the author of twenty-two books, most recently The Trouble With Men: Reflections on Sex, Love, Marriage, Porn, and Power (21st Century Essays, 2019) and Nobody Hates Trump More Than Trump: An Intervention (Thought Catalog, 2018). Other books include Reality Hunger: A Manifesto (Knopf, 2010), named one of the best books of 2010 by more than thirty publications; The Thing About Life Is That One Day You'll Be Dead (Knopf, 2008), New York Times bestseller; and Black Planet: Facing Race During an NBA Season (Crown, 1999), finalist for the National Book Critics Circle Award. Shields has published essays and stories in the New York Times Magazine, Harper's, Esquire, and many more.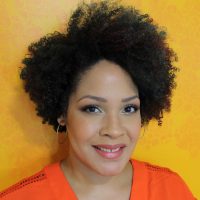 Ijeoma Oluo is a Seattle-based writer, speaker and internet yeller. Her work on social issues such as race and gender has been published in the Guardian, The Stranger, Washington Post, ELLE, NBC News, and more. Her New York Times-bestselling first book, So You Want To Talk About Race, was released January 2018 with Seal Press. Ijeoma was named one of the Most Influential People in Seattle by Seattle magazine, one of the 50 Most Influential Women in Seattle by Seattle Met, one of The Root's 100 Most Influential Americans in 2017 & 2018, and is the recipient of the 2018 Feminist Humanist Award, the Media Justice Award, and the 2018 Aubrey Davis Visionary Leadership Award.