Made at Hugo House Mid-Year Reading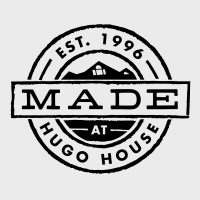 The Made at Hugo House fellows, part of our program that provides support to emerging writers, will read from their respective writing projects. Hear new work from Gabrielle Bates, Beryl Clark, Katie Lee Ellison, Willie Fitzgerald, Shankar Narayan, and Ray Stoeve. Writers-in-residence Sonora Jha and Anastacia-Renee will emcee.
Read more about the Made at Hugo House fellows and their projects.
This event is free and open to the public.
---