Magical Negro: A Reading by Morgan Parker
Join acclaimed poet Morgan Parker as she reads from her latest collection, Magical Negro.
Magical Negro (Tin House Books, 2019) is an archive of Black everydayness, a catalog of contemporary folk heroes, an ethnography of ancestral grief, and an inventory of figureheads, idioms, and customs. Focused primarily on depictions of Black womanhood alongside personal narratives, the collection tackles interior and exterior politics—of both the body and society, of both the individual and the collective experience.
---
About the Author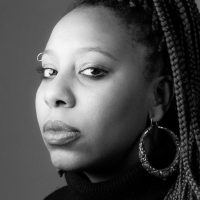 Morgan Parker is the author of There Are More Beautiful Things Than Beyoncé (Tin House Books, 2017) and Other People's Comfort Keeps Me Up At Night (Switchback Books, 2015). Her poetry and essays have appeared in Tin House, the Paris Review, The BreakBeat Poets: New American Poetry in the Age of Hip Hop, Best American Poetry, The New York Times, The Nation, and more. She is the recipient of a 2017 National Endowment for the Arts in Literature Fellowship, winner of a 2016 Pushcart Prize, and a Cave Canem graduate fellow.
---
Related Classes
Morgan Parker will be teaching What Now?, a one-session workshop, on Thursday, April 4, from 1–4 pm. Register today!