Matthew Simmons' HAPPY ROCK Book Launch Party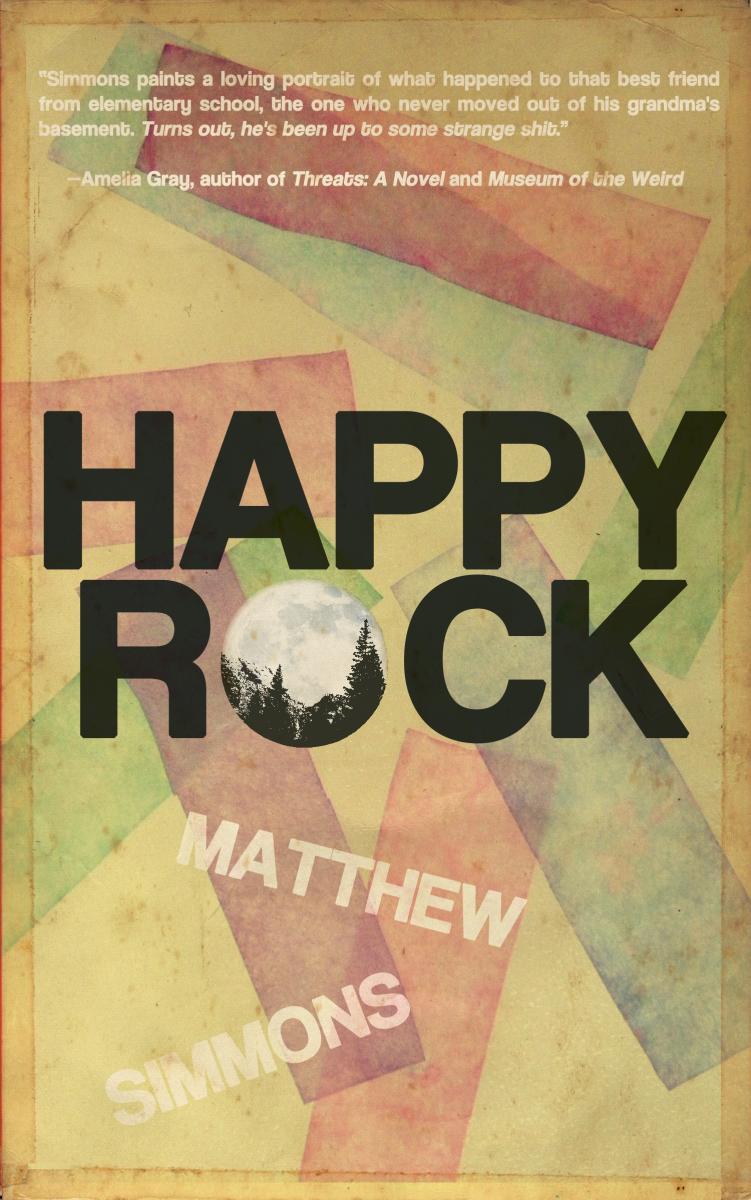 Author Matthew Simmons celebrates the publication of his new collection of short stories, Happy Rock (Dark Coast Press, 2013), with a reading and party.
The characters in these quirky intelligent stories hoist the banner of solitude and misfit wit from the vast remote recesses of Michigan's Upper Peninsula.Young lovers discern self-revealing events in celestial skies. A man recounts his affectionate history with his 200-lbs mastiff, named Father. Tired workers nurse their hangovers before a loud local bar serves up contemplations of a brother's tour in Iraq. Happy Rock brushes the dust and snow from the micro-verses of small towns and strange lives surrounded by the great outside.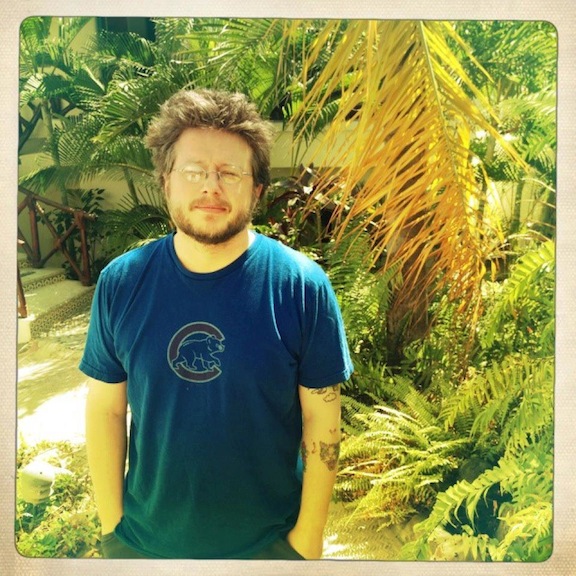 About Matthew Simmons
Matthew Simmons is the author of A JELLO HORSE and THE MOON TONIGHT FEELS MY REVENGE. He has been published in numerous print and online journals. He is the interviews editor for the journal Hobart and a frequent contributor to HTMLGIANT. Matthew's website is matthewjsimmons.com.
—
"Simmons paints a loving portrait of what happened to that best friend from elementary school, the one who never moved out of his grandma's basement. Turns out, he's been up to some strange shit." —Amelia Gray, author of Threats: A Novel and Museum of the Weird
"A beautiful book of alternative universes. Simmons finds a way to make the impossible not just possible, but likely. Somehow the man makes this magic seem effortless. These stories left me bowled over." —Victor LaValle, author of The Devil in Silver and Big Machine
"Matthew Simmons finds beauty in settings other writers might disregard; say a college dorm at 4 a.m. or the barely perceptible frequency of a pirate radio station. His characters wiggle through lives where little is expected of them, but in which they find freedom through belonging to one another. [These] stories are heartening and hilarious." —Ryan Boudinot, author of Blueprints of the Afterlife and The Littlest Hitler
"I love what Matthew Simmons has done with this collection, the way he locates the best and worst impulses of our brains and understands that they are usually the same thing. There is so much genuine magic in these stories, the way they fracture you and then make you whole again." — Kevin Wilson, author of The Family Fang