Melissa Kwasny and Christopher Howell Reading
Poet Melissa Kwasny reads from her recently published collection of prose poems, "The Nine Senses." She's joined by Spokane poet Christopher Howell, author of nine collections of poems, including "Dreamless and Possible: Poems New & Selected" (2010) and "Light's Ladder" (2004).
The reading is FREE. Presented in partnership with Milkweed Editions.
About the Poets
Melissa Kwasny is the author of "Reading Novalis in Montana" (Milkweed Editions, 2009), "The Archival Birds" (Bear Star Press, 2000) and "Thistle" (Lost Horse Press, 2006), which won the Idaho Prize in 2006. She is also the editor of "Toward the Open Field: Poets on the Art of Poetry 1800-1950" (Wesleyan University Press, 2004). She was recently the Richard Hugo Visiting Poet at the University of Montana and a Visiting Writer at the University of Wyoming. She lives in Jefferson City, Montana.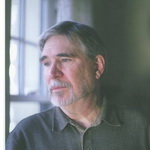 Christopher Howell, a native of the Northwest, was a military journalist during the Vietnam War and later received an MA from Portland State U. and an MFA degree from the University of Massachusetts. He has published nine collections of poems, most recently "Dreamless and Possible: Poems New & Selected" (2010) and "Light's Ladder" (2004), both from the University of Washington Press. Another collection will be published by Milkweed Editions in 2012. He has received three Pushcart Prizes, two fellowships from the National Endowment for the Arts, and fellowships from the Washington Artist Trust, the Oregon Arts Commission and the Massachusetts Council for the Arts. He has also been awarded the Helen Bullis, Vachel Lindsay and Vi Gale prizes, the Washington State Governor's Prize for Literature, the Washington State Book Award and the Stanley W. Lindberg Award for Editorial Excellence. He teaches at Eastern Washington University, where he is also director of Willow Springs Books and director and principal editor for Lynx House Press.