Michelle Tea and Donna Kaz Dual Book Launch with Musical Guest Jordan O'Jordan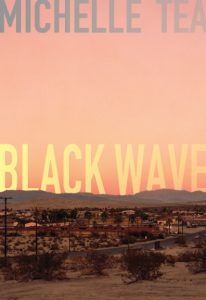 Postpunk performance poet and writer Michelle Tea and multigenre writer and feminist activist Donna Kaz (also known by her pseudonym Aphra Behn) will read from their latest books with music provided by Jordan O'Jordan.
Michelle Tea's latest is the formally innovative apocalyptic fantasy, Black Wave (Feminist Press). Dreamlike and dystopian, Black Wave began as a memoir but as the weird obligations of truth-telling began to pile up, Tea allowed herself to write about her situation in the third person.
Desperate to quell her addiction to drugs, a disastrous romance, and a San Francisco in the throes of the first tech bubble, Michelle heads to L.A. As a global apocalypse approaches, she begins an exploration of how to make queer love and art without succumbing to self-destructive vice.
"I worship at the altar of this book." —Maggie Nelson, The Argonauts
Donna Kaz began as an actress on a movie star's arm and wound up an anonymous activist in a rubber gorilla mask. Her new memoir, Unmasked: Memoirs of a Guerrilla Girl on Tour (Skyhorse Publishing) follows her story from being a young victim of domestic violence to a Guerrilla Girl, a feminist activist who never appears in public without the guise of a rubber guerrilla mask and a pseudonym.
"I loved this book by a woman with dreams that don't get realized but she makes her life work, no matter what, and tells her story with such honesty and clarity. An incredible achievement. It is unique, original…Donna Kaz is what Arthur Penn would say, somethin' else." —Estelle Parsons, Oscar-winning actress
A book signing will follow the reading, and books will be for sale from The Elliott Bay Book Company.
---
Note: This event is free and takes place at Fred Wildlife Refuge on Capitol Hill. 21+
---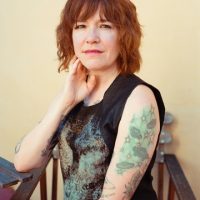 Michelle Tea is the author of ten books, the founder of literary nonprofit RADAR Productions, the co-creator of Sister Spit, and the curator of Amethyst Editions, a collaboration with the Feminist Press.
---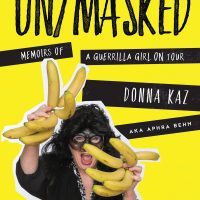 Donna Kaz is a multigenre writer. Aphra Behn is a performer, playwright, producer, and the artistic director of Guerrilla Girls on Tour! Both live in New York City.