Mixed Bag: A Comedy and Music Show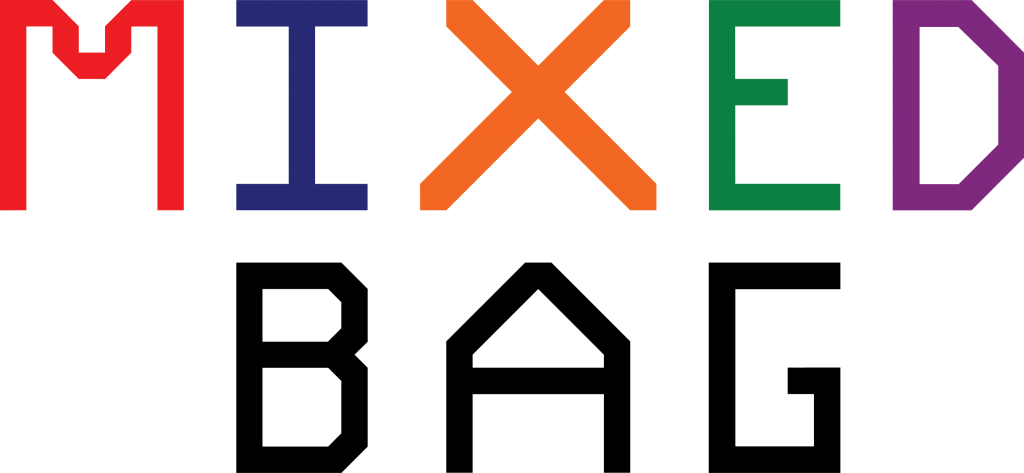 Doors and drinks at 7 p.m. | Show at 8 p.m.
Early bird tickets start at $8
Seattle's husband and wife comedy-music duo return for another evening of sketch comedy, live music, and stop motion animation in Mixed Bag, gracing the new Hugo House stage for the first time.
Hosted by poet and humorist Jeanine Walker and musician Steve Mauer, this edition of Mixed Bag will feature extra special guest Claudia Castro Luna, Washington's Poet Laureate, as well as lead actors Amelia Peacock and Chris Walker, among other talented folks from the Seattle artist community.
Mixed Bag has a track record of delivering an entertaining combo of ironic humor punctuated by catchy musical numbers in the tradition of Saturday Night Live…with a decidedly Seattle twist.
---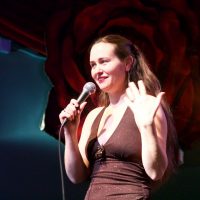 Jeanine Walker is a poet who fell in love with hosting events during her four-year stint as host of Cheap Wine & Poetry and Cheap Beer & Prose at Hugo House. She was the Seattle Review of Books' poet-in-residence for April 2018, and her writing has been published or is forthcoming in Chatthoochee Review, Cimarron Review, Hotel Amerika, Narrative, Pleiades, and other journals. She loves to teach, and she teaches poetry to elementary school students through Seattle Arts & Lectures' Writers in the Schools program and to adults at West Seattle Library for Hugo House's Seattle Writes program. Jeanine also works as a writing coach for individuals engaging in poetry, fiction, and essay writing.
---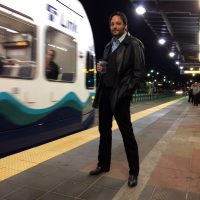 Steve Mauer spent his teen years and early 20s lying about his age so his band could play in the dive bars of Chicago. After receiving a BA in English from Illinois State, Steve moved to Seattle where he continued playing in bands while pursuing a degree in web design at Seattle Central. Steve's one-half of the music duo (along with Jeanine Walker) The Drop Shadows, which had its first show at the High Dive in 2013 and has played at The Comet, Tim's Tavern, Mineral School, Lit Crawl, Bumbershoot, and elsewhere. In addition to Mixed Bag, Steve also directs short films and music videos, many of which have been featured in Mixed Bag over the years.
---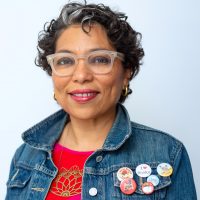 Claudia Castro Luna is the Washington State Poet Laureate (2018 – 2020) and served as Seattle's inaugural Civic Poet (2015-2017). She is the author of the collection Killing Marías (Two Sylvias Press) and the chapbook This City (Floating Bridge Press). Born in El Salvador, she came to the United States in 1981. She has an MA in Urban Planning, a teaching certificate, and an MFA in Poetry. Her nonfiction has most recently appeared in the anthology This is the Place (Seal Press). Living in English and Spanish, Claudia writes and teaches in Seattle where she gardens and keeps chickens with her husband and their three children.
---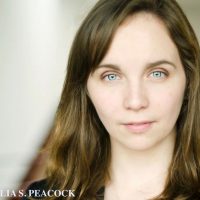 Amelia Peacock is thrilled to be back with her Mixed Bag family in a new creative home! A "best coast" transplant from Minnesota, Amelia received a BA in Theatre Arts and English from the University of Iowa. Some favorite University credits include: In the Next Room (Sabrina Daldry); Spring Awakening (Thea); She Stoops to Conquer (Miss Constance Neville); and Makeover: A New Musical where she originated the role of Marilyn. By day, Amelia works as the ACTLab Marketing Manager at ACT Theatre. She would like to thank Jeanine, Steve, and Chris for their constant humor, friendship, and collaboration, and her family, friends, and colleagues for all their love and support. To Albert and our cat, Fig, it is a joy to share this life with you. Thank you for your unconditional love and cuddles.
---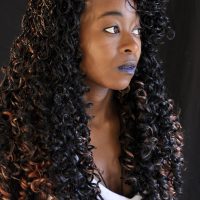 Jekeva Phillips is a performer, writer, and patron of the arts. She is the founder and Editor in Chief of Word Lit Zine, a lit quarterly for PNW readers and writers; owner of Paradise Lost Publishing and Events; managing director of Lit Crawl Seattle; and director of Bibliophilia Storytelling Festival. You may have seen Jekeva performing improv as a member of CSz Seattle- Home of ComedySportz, travelling through space with Where No Man Has Gone Before, or twirling in aerial fabrics at the School of Acrobatics and New Circus Arts. And because all of that is not enough, she is currently hard at work on a novel. Les Amants: Lovers and Other Strangers, a narrative collection of confessional poems following two fated souls, is her first published book. 
---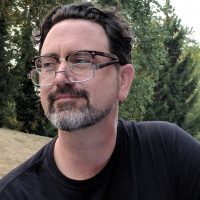 Chris Walker currently works in radio and has previously worked in books. He should. He's got the face for it. He is the brother and brother-in-law, respectively, of the world-famous Jeanine Walker and Steve Mauer, founding members of The Drop Shadows and creators extraordinaire of the variety show Mixed Bag. As such, he was reluctantly cajoled into appearing in the first ever Mixed Bag when one of the previously scheduled talents ducked out. After taking several hard falls onto concrete and reading his lines off large cue cards on the ground, Chris agreed to appear in future episodes. When, in a future episode, Chris, who had stuffed himself into a Bat Suit like a sausage, forgot his lines, he agreed to sign on to become a permanent member of the cast. Well, as permanent as one can be while we're all sliding towards the grave. He enjoys making people laugh and generally has a smart remark for every situation, even if it remains unsaid.