Moss: Volume 1 Celebration | Rebecca Brown, Matt Briggs, Janie Miller, Charles Finn and Miriam Cook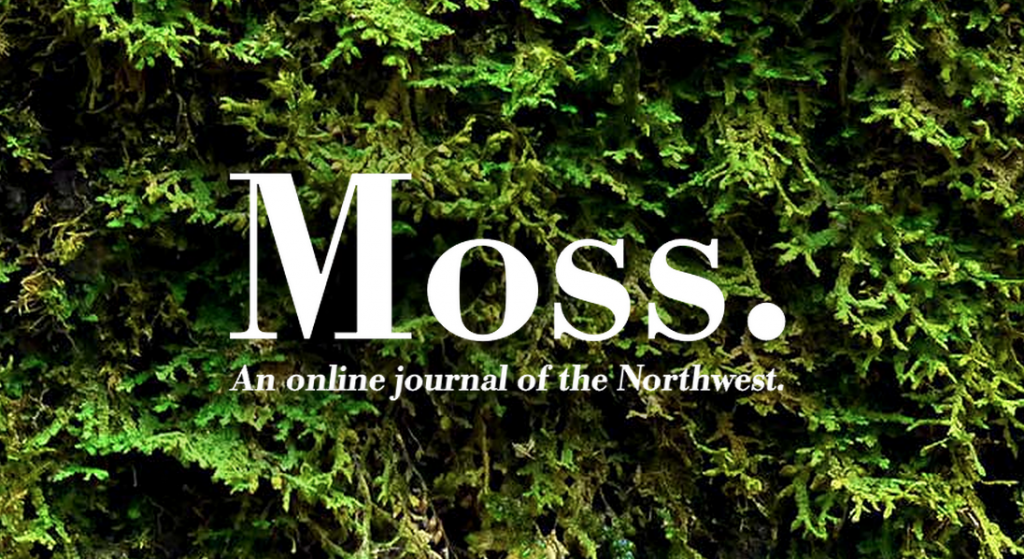 The online literary journal Moss began in the summer of 2014 as a new venue for showcasing the talented and imaginative voices of the Pacific Northwest, with a special focus on emerging writers and a mission of celebrating and preserving the Northwest's robust literary culture. Now, as Moss moves into its second year and prepares to publish a print anthology of its first three issues, editors Connor Guy and Alex Davis-Lawrence invite you to join them for a special evening celebrating a year of supporting and publishing great Northwest writing.
Doors open at 7 p.m. with refreshments provided and drinks available for purchase, with readings beginning at 7:30. Copies of the print anthology, Moss: Volume 1, will be available for pre-order via Kickstarter following the event.
---
Rebecca Brown is a prolific writer, teacher, and artist based in Seattle. Her books include American Romances; Excerpts From A Family Medical Dictionary, which won the Washington State Book Award; and Gifts of the Body, which won the Lambda Literary Award. A winner of The Stranger's Genius Award, she also directed the Port Townsend Writers Conference for four years, co-founded the Jack Straw Writers Program, and was the first writer-in-residence at Hugo House.
---
Matt Briggs's most recent book is Virility Rituals of North American Boys. His 2005 novel Shoot the Buffalo won the Before Columbus Foundation's American Book Award and was a finalist for the Washington State Book Award. A recipient of The Stranger's Genius Award in Literature and a former Hugo House writer-in-residence, he has written for Zyzzyva, Monkeybicycle, and the Clackamas Review, among other publications. He lives near Seattle.
---
Janie Miller is a lecturer in poetry and creative writing at the University of Washington-Tacoma. A multi-genre writer, she works in both poetry and creative nonfiction. Her work has been published in Cimarron Review, Columbia Poetry Review, Five Fingers Review, Poecology, and the Los Angeles Review, among others, and she has affiliations with ASLE, Hugo House, and the Tacoma Art Museum.
---
Charles Finn is the author of Wild Delicate Seconds: 29 Wildlife Encounters and editor of High Desert Journal. His essays and poetry have appeared in a wide variety of literary journals, anthologies, and newspapers, including The Sun, Northern Lights, Big Sky Journal, Montana Quarterly, and Vancouver Sun.
---
Miriam Cook has recently returned to her hometown of Portland, Oregon, after earning her MFA at Emerson College in Boston. While at Emerson, Miriam was named the 2014 Ivan Gold Fiction Fellow for the Writers' Room of Boston and worked as a marketing assistant at Ploughshares.