A Night of Bad Stories: Straight Talk for the Politically Heartbroken with Steve Almond
The Fireside Room at Hotel Sorrento (900 Madison Street) | Free
"For the past six months—rather than simply lying awake in a pool of my own dread—I've been writing a book that attempts to make sense of the election…"
Like a lot of Americans, Steve Almond spent the weeks after the 2016 election lying awake, in a state of dread and bewilderment. The problem wasn't just the election, but the fact that nobody could explain, in any sort of coherent way, why America had elected a cruel, corrupt, and incompetent man to the Presidency.
Bad Stories: Toward a Unified Theory of How It All Came Apart (Red Hen Press) is Almond's effort to make sense of our historical moment, to connect certain dots that go unconnected amid the deluge of hot takes and think pieces. Following the premise that we can only understand our political moment by examining the bad stories that laid the predicate, Almond relies on writers such as Melville, Orwell, Baldwin, and Vonnegut to understand how the American story arrived at this point.
A Q&A moderated by Peter Mountford will follow the reading.
Books will be for sale from the Elliott Bay Book Company.
---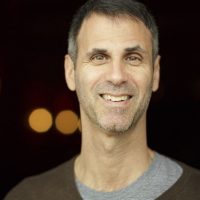 Steve Almond is the author of eight books of fiction and nonfiction, including the New York Times bestsellers Candyfreak and Against Football. His short stories have been anthologized widely, in the Best American Short Stories, The Pushcart Prize, Best American Erotica, and Best American Mysteries series. His essays and reviews have appeared in The New York Times Magazine, the Boston Globe, the Washington Post, and elsewhere. He teaches at the Nieman Fellowship for Journalism at Harvard, and hosts the New York Times podcast "Dear Sugars" with fellow writer Cheryl Strayed.
---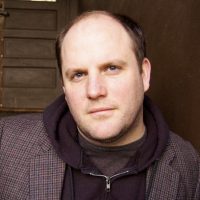 Peter Mountford's novel A Young Man's Guide to Late Capitalism won a 2012 Washington State Book Award. His second novel, The Dismal Science, was published in February, 2014. A former Hugo House writer-in-residence, Peter is currently on faculty at Sierra Nevada College's low residency MFA program.