A Night with Wave Books: Tyehimba Jess, Anselm Berrigan, Don Mee Choi, Lisa Fishman, and Joshua Beckman

Wave Books is one of the nation's most exciting and innovative poetry presses. Based here in Seattle, the press will showcase five of its poets from across the country for this evening's celebration, including Seattle-based Don Mee Choi and Joshua Beckman.
This event is free and open to the public, and the bar at Fred Wildlife Refuge will be open.
---
Note: This event takes place at Fred Wildlife Refuge on Capitol Hill.
---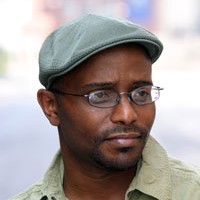 Detroit native Tyehimba Jess's first book of poetry, leadbelly, was a winner of the 2004 National Poetry Series, and was named one of the "Best Poetry Books of 2005" by Library Journal and Black Issues Book Review. Wave Books published his second collection, Olio, earlier this spring. Jess, a Cave Canem and NYU alumnus, received a 2004 Literature Fellowship from the National Endowment for the Arts, and was a Winter Fellow at the Provincetown Fine Arts Work Center, among other awards.
---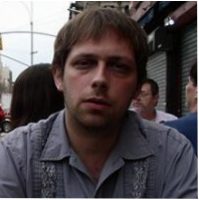 Anselm Berrigan, a New York City native and resident, is the author of seven books of poetry, including Come In Alone and Notes from Irrelevance, both from Wave Books. He is the current poetry editor for The Brooklyn Rail, and co-editor with Alice Notley and Edmund Berrigan of two volumes of The Collected Poems of Ted Berrigan (University of California Press). He is Co-Chair, Writing at the Milton Avery Graduate School of the Arts interdisciplinary MFA program, and also teaches part-time at Brooklyn College.
---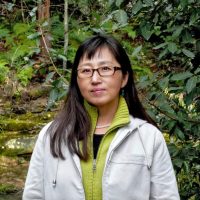 Don Mee Choi is the author of Hardly War (Wave Books), The Morning News Is Exciting (Action Books), and translator of contemporary Korean women poets. Her translation of Kim Hyesoon's Sorrowtoothpaste Mirrorcream (Action Books) was a finalist for the 2015 PEN Poetry in Translation Award. Her most recent works include a chapbook, Petite Manifesto (Vagabond Press), and a pamphlet, Freely Frayed,ㅋ=q, Race=Nation (Wave Books). She was born in Seoul and came to the U.S. via Hong Kong. She now lives in Seattle.
---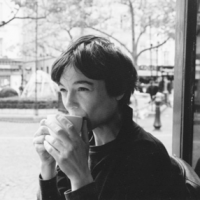 Lisa Fishman is the author of five books of poetry, including F L O W E R C A R T, Current, and The Happiness Experiment. Her collection, 24 Pages and other poems, was published by Wave Books in 2015. The first Lorine Niedecker Poet-in-Residence in Fort Atkinson and Blackhawk Island, Fishman lives in Orfordville and Madison, Wisconsin. She teaches at Columbia College Chicago.
---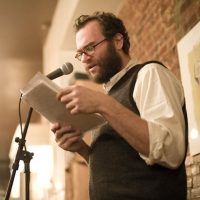 Joshua Beckman was born in New Haven, Connecticut. He is the author of nine books, including The Inside of an Apple, Take It, Shake, Your Time Has Come, and two collaborations with Matthew Rohrer: Nice Hat. Thanks. and Adventures While Preaching the Gospel of Beauty. He is an editor at Wave Books and has translated numerous works of poetry and prose, including Poker (Ugly Duckling Presse, 2008) by Tomaž Šalamun, which was a finalist for the PEN America Poetry in Translation Award. Most recently, he has co-edited Supplication: Selected Poems of John Wieners. He lives in Seattle and New York.