Novel Nights: A Song Everlasting by Ha Jin
Join us for Novel Nights! At this event, award-winning author Ha Jin will speak about his book, A Song Everlasting, with fellow writer Rob Arnold. This event will be held virtually.
Tickets:
This event takes place in Pacific Time. Tickets can be purchased at the bottom of the page.
This event is sponsored by DeNoma Literary Services.
---
About A Song Everlasting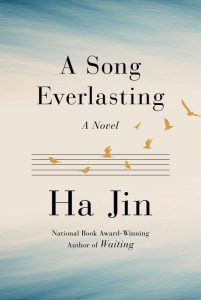 At the end of a U.S. tour with his state-supported choir, popular singer Yao Tian takes a private gig in New York to pick up some extra cash for his daughter's tuition fund, but the consequences of his choice spiral out of control. On his return to China, Tian is informed that the sponsors of the event were supporters of Taiwan's secession, and that he must deliver a formal self-criticism. When he is asked to forfeit his passport to his employer, Tian impulsively decides instead to return to New York to protest the government's threat to his artistic integrity.
With the help of his old friend Yabin, Tian's career begins to flourish in the United States. But he is soon placed on a Chinese gov­ernment blacklist and thwarted by the state at every turn, and it becomes increasingly clear that he may never return to China unless he denounces the freedoms that have made his new life possible. Tian nevertheless insists on his identity as a performer, refusing to give up his art. Moving, important, and strikingly relevant to our times, A Song Everlasting is a story of hope in the face of hardship from one of our most celebrated authors.
---
About the author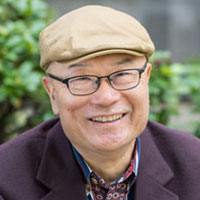 Ha Jin left his native China in 1985 to attend Brandeis University. He is the author of eight nov­els, four story collections, four volumes of poetry, a biography of Li Bai, and a book of essays. He has received the National Book Award, two PEN/ Faulkner Awards, the PEN/Hemingway Award, and the Flannery O'Connor Award for Short Fiction. In 2014 he was elected to the American Academy of Arts and Letters. He is a professor in the creative writing program at Boston University.
---
About the moderator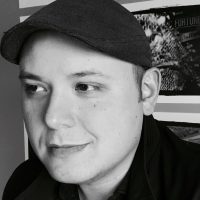 Rob Arnold is a Chamoru poet with nearly two decades of experience in literary publishing and related positions, most recently as an agent with Aevitas Creative Management. Previously, he co-founded the online journal Memorious, and worked with Ploughshares, Fence, Beacon Press, PEN New England, the National Poetry Series, and Grid Books. His poems have appeared or are forthcoming in Ploughshares, the Gettysburg Review, Hyphen, Poetry Northwest, Yes Poetry, RED INK, and the Ocean State Review, among others. He has been nominated for a Pushcart Prize and has received support from the Somerville Arts Council, the Jack Straw Cultural Center, and Artist Trust.
---
About Novel Nights
Part book club, part celebration: a novel approach to the literary salon.
We write because we were readers first—and our love of reading great literature is what sustains us through long, lonely hours at the writing desk.
But books don't exist only in the solitude of our minds; they come alive in the conversations we have about them.
At Novel Nights, you'll delve into the depths of books in the company of fellow book-lovers and friends—all while supporting Hugo House. To see a full list of all the Novel Nights events or buy a series pass, click here.