Novel Nights: Sleep Donation by Karen Russell
Join us for Novel Nights! At this event, award-winning author Karen Russell will speak about her book, Sleep Donation, with fellow writer Anca Szilágyi. This event will be held virtually.
Tickets:
$25 general admission
$100 series pass
This event takes place in Pacific Time. Tickets can be purchased at the bottom of the page.
This event is sponsored by DeNoma Literary Services.
---
About Sleep Donation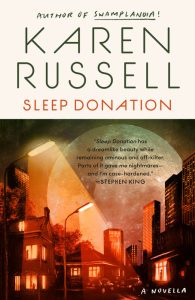 Trish Edgewater is the Slumber Corps' top recruiter. On the phone, at a specially organized Sleep Drive, even in a supermarket parking lot: Trish can get even the most reluctant healthy dreamer to donate sleep to an insomniac in crisis–one of hundreds of thousands of people who have totally lost the ability to sleep. Trish cries, she shakes, she shows potential donors a picture of her deceased sister, Dori: one of the first victims of the lethal insomnia plague that has swept the globe.
Run by the wealthy and enigmatic Storch brothers, the Slumber Corps is at the forefront of the fight against this deadly new disease. But when Trish is confronted by "Baby A," the first universal sleep donor, and the mysterious "Donor Y," whose horrific infectious nightmares are threatening to sweep through the precious sleep supply, her faith in the organization and in her own motives begins to falter.
Fully illustrated with dreamy evocations of Russell's singular imagination and featuring a brand-new "Nightmare Appendix," Sleep Donation will keep readers up long into the night and long after haunt their dreams.
---
About the author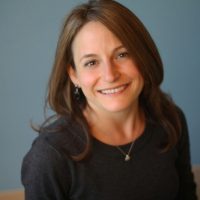 Karen Russell won the 2012 and the 2018 National Magazine Award for fiction, and her first novel, Swamplandia! (2011), was a finalist for the Pulitzer Prize, winner of the New York Public Library Young Lions Award, and one of The New York Times' Ten Best Books of 2011. She has received a MacArthur Fellowship and a Guggenheim award and is a former fellow of the NYPL Cullman Center and the American Academy in Berlin. She graduated summa cum laude from Northwestern University and received her MFA from Columbia University's School of the Arts. Born and raised in Miami, Florida, she now lives in Portland, Oregon with her husband, son, and daughter.
---
About the moderator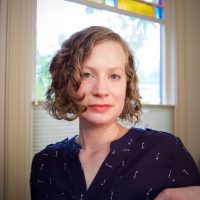 Anca L. Szilágyi is a Brooklynite living in Chicago. Her fiction appears in Lilith Magazine, Confrontation, Fairy Tale Review, and elsewhere. Her nonfiction appears in Los Angeles Review of Books, Orion Magazine, Electric Literature, and elsewhere. She is the recipient of fellowships and awards from Made at Hugo House, Jack Straw Cultural Center, 4Culture, and Artist Trust. The Stranger hailed Anca as "a fantastic magical realist." She is the author of Daughters of the Air, which Shelf Awareness called "a striking debut from a writer to watch" and The Seattle Review of Books called "a creation of unearthly talents." Her second novel is forthcoming in 2022.
---
About Novel Nights
Part book club, part celebration: a novel approach to the literary salon.
We write because we were readers first—and our love of reading great literature is what sustains us through long, lonely hours at the writing desk.
But books don't exist only in the solitude of our minds; they come alive in the conversations we have about them.
At Novel Nights, you'll delve into the depths of books in the company of fellow book-lovers and friends—all while supporting Hugo House. To see a full list of all the Novel Nights events or buy a series pass, click here.