Ask the Oracle: Michael Shilling, Amber Flame, and Montreux Rotholtz
Hotel Sorrento Fireside Room (900 Madison Street) | free
Join us for the next installment of Ask the Oracle, a quarterly series where writers answer your most burning questions through literary divination!
Come early, write your questions down, and—if fates allow—our host Johnny Horton will pose your question to the panel of writers, who'll then choose a random passage from their respective books to predict the future.
Tonight's writer-oracles are Michael Shilling, author of Rock Bottom; Hugo House poet-in-residence, award-winning slam poet, and author of Ordinary Cruelty, Amber Flame; and poet Montreux Rotholtz, author of Unmark, which won the 2015 Burnside Review Press Book Award.
---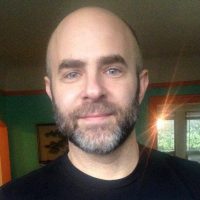 Michael Shilling is the author of Rock Bottom, published by Back Bay Books during the first Obama administration. The musical adaptation of the book was staged in 2014 by the Landless Theater Company, and his stories have appeared in The Sun, Fugue, and Other Voices. He is excited to help you figure your shit out tonight.
---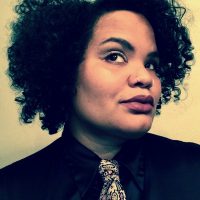 Amber Flame is a writer, composer and performer whose work has garnered artistic merit residencies with Hedgebrook, The Watering Hole, Vermont Studio Center, and Yefe Nof. Flame's original work has been published in diverse arenas, including Winter Tangerine, The Dialogist, Split This Rock, Black Heart Magazine, Sundress Publications, FreezeRay, Redivider Journal, and more. A 2016 Pushcart Prize nominee, Jack Straw Writer, and recipient of the CityArtist grant from Seattle's Office of Arts and Cultural Affairs, Amber Flame's first full-length poetry collection, Ordinary Cruelty, was recently published through Write Bloody Press. Flame joins Hugo House as the 2017 poetry writer-in-residence, and is a queer Black single mama just one magic trick away from growing her unicorn horn.
---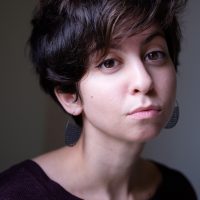 Montreux Rotholtz is the author of Unmark, selected by Mary Szybist as the winner of the 2015 Burnside Review Press Book Award and published by Burnside Review Press in 2017. She holds degrees from the University of Washington and the Iowa Writers' Workshop, and her poems appear in Boston Review, Prelude, jubilat, Lana Turner, Fence, and elsewhere. She lives in Seattle.
---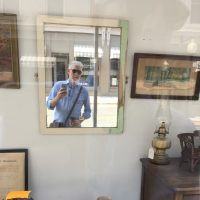 Johnny Horton is a poet and teacher who directs the University of Washington's summer creative writing program in Rome. A recipient of a Washington Artist Trust GAP grant, Johnny teaches English at Seattle Central College and his poems have appeared in Poetry Northwest, Horsethief, Los Angeles Review, Willow Springs, Golden Handcuffs Review, CutBank, and Notre Dame Review. He's recently had poems selected by Prairie Schooner and for an upcoming Everyman Pocket Poems Anthology on Rome.