Origin Stories: All We Left Behind | Sarah Galvin, Robert Lashley, Michelle Peñaloza, and Jessica Mooney
Free | The Pine Box | 21+
Hosted by Ramon Isao, Origin Stories: All We Left Behind will feature the commissioned work of poet and writer Sarah Galvin; poet and Stranger "Genius" nominee Robert Lashley; poet and writer Michelle Peñaloza; and fiction writer and former Made at Hugo House fellow Jessica Mooney.
In comic books, an origin story often refers to the backstory revealing how a character gained their superpowers and/or the circumstances under which they became heroes or villains. Origin stories can also refer to myths and narratives for how the world began, how creatures and plants came into existence, and why we're here. Or, for mere mortals, origin stories serve as a starting point for identity metamorphosis; the self transformed by a series of firsts—first love, first loss, and so on. Each writer will read personal work that speaks to the theme.

This event is funded in part by the City of Seattle and the Office of Arts and Culture as part of Jessica Mooney's City Artist Project.
---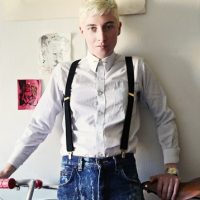 Sarah Galvin is the author of a book of poems, The Three Einsteins (Poor Claudia, 2014) and a book of essays, The Best party of Our Lives (Sasquatch 2015.) Her poetry and essays can be also found in iO, New Ohio Review, Vice Magazine, and Pinwheel, among others. She is a regular contributor to The Stranger newspaper. She is a winner of the 2015 Lottery Grant, a 2015 James W. Ray award nominee, and was considered for what would have been the first Radio Flyer Wagon DUI in Washington State history.
---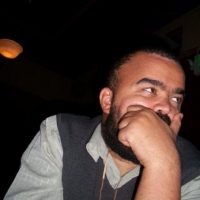 Robert Lashley is a 2016 Jack Straw Fellow, Artist Trust Fellow, and nominee for a Stranger Genius Award, Robert Lashley has had poems published in such journals as Feminete, Seattle Review Of Books, NAILED, and The Cascadia Review . His work was also featured in Many Trails To The Summit, an anthology of Northwest form and Lyric poetry, and It Was Written, an anthology of poetry in the hip hop era. His full length book: The Homeboy Songs, was published by Small Doggies press in April 2014.
---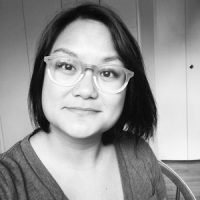 Michelle Peñaloza is the author of two chapbooks: landscape/heartbreak (Two Sylvias Press) and Last Night I Dreamt of Volcanoes (Organic Weapon Arts). Her work has been featured most recently in Poetry Northwest, Vinyl, The Margins, and Waxwing. She is the recipient of fellowships and awards from Kundiman, 4Culture, and Artist Trust, as well as scholarships from VONA/Voices and the Bread Loaf Writers' Conference, among others. Michelle lives in Seattle working as a sometimes teacher and staff member of The Seattle Human Services Coalition.
---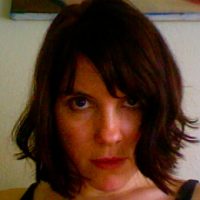 Jessica Mooney's short stories, essays and poetry have appeared in the Seattle Book Review, The Rumpus, Salon, City Arts Magazine, Arcade, the What to Read in the Rain Anthology published by the Bureau of Fearless Ideas, and elsewhere. She is the recipient of awards from the Seattle Office of Arts and Culture, 4 Culture, and was a recent finalist for Washington State's Gar LaSalle Storyteller Award in 2015. Jessica was a Made at Hugo House Fellow in 2014.
---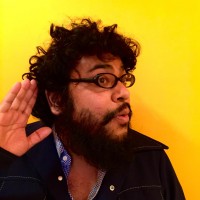 Ramon Isao is a recipient of the Tim McGinnis Award for Fiction, as well as fellowships from Artist Trust and Jack Straw Cultural Center. His work has appeared in The Iowa Review, Ninth Letter, CityArts, Hobart, and The American Reader. His screenplay credits include Zombies of Mass Destruction, Dead Body, and Junk (in which he co-stars). He has an MFA from Columbia University, and he teaches at Hugo House, and he loves you all very, very much.