Our Edges Touched: Poets & Artists in Collaboration
In this time of social distancing, connection is more valuable than ever. These six poets and artists have worked across distances to create work together. Join us for a reading/showing of collaborative book projects with poet and artist pairs: Matthea Harvey and Amy Jean Porter (Of Lamb, McSweeney's), Elizabeth Bradfield and Antonia Contro (Theorem, PoetryNW Editions), and Sierra Nelson and Loren Erdrich (I Take Back the Sponge Cake, Rose Metal Press, and Isolation, artist book). A discussion between the artists and time for audience questions will follow the presentation.
RSVP at the "Tickets" link to claim your spot at this free event. All Hugo House events take place in Pacific Time.
---
About the artists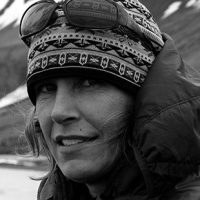 Writer/naturalist Elizabeth Bradfield is the author of Toward Antarctica, Once Removed, Approaching Ice, Interpretive Work, and Theorem, a collaboration with artist Antonia Contro. Her poems and essays have appeared in the New Yorker, West Branch, Poetry, the Atlantic Monthly, Orion, and elsewhere. For the past twenty-some years, she has worked as a naturalist and guide. Winner of the Audre Lorde Prize from the Publishing Triangle, finalist for a Lambda Literary Award and the James Laughlin Award from the Academy of American Poets, her awards also include a Stegner Fellowship and a Bread Loaf Scholarship.
---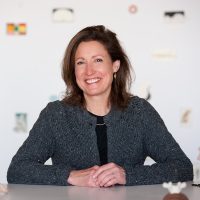 Antonia Contro is an artist whose work ranges from intimate drawings to site-specific installations and collaborations that engage artists from many disciplines. Her art explores the nature of knowledge, memory, and time. Exhibitions include Tempus Fugit, American Philosophical Society Museum; Ex Libris, Chicago Cultural Center; Closed|Open, Newberry Library; and Descry, Museum of Contemporary Photography. Her work is in the Art Institute, Hammer Museum, Harvard Art Museums, Menil Collection, Museum of Contemporary Art and other museum and private collections.
---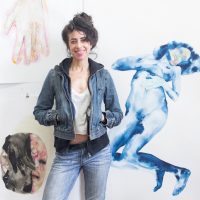 Loren Erdrich has been awarded residencies at the Jentel Foundation, Burren College of Art, Santa Fe Art Institute, thrice at Art Farm Nebraska, Sculpture Space, and the Vermont Studio Center. Recent notable accomplishments include publication in ARTMAZE Mag's Autumn Issue 14, and exhibitions with The Untitled Space, Proto Gomez and Field Projects in New York, and Wasserman Projects in Detroit. Erdrich frequently collaborates with the poet Sierra Nelson, coauthoring the award-winning I Take Back the Sponge Cake (published by Rose Metal Press) and Isolation (limited edition, 2020). She holds a MFA from the Burren College of Art at the National University of Ireland.
---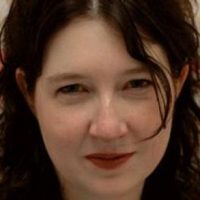 Matthea Harvey is the author of five books of poetry—If the Tabloids are True What Are You?, Of Lamb (an illustrated erasure with images by Amy Jean Porter), Modern Life (a finalist for the National Book Critics Cirlcle Award and a New York Times Notable Book), Sad Little Breathing Machine, and Pity the Bathtub Its Forced Embrace of the Human Form. She has also published two children's books, Cecil the Pet Glacier, illustrated by Giselle Potter, and The Little General and the Giant Snowflake, illustrated by Elizabeth Zechel. She teaches poetry at Sarah Lawrence and lives in Brooklyn. In 2017, Harvey was awarded a Guggenheim Fellowship.
---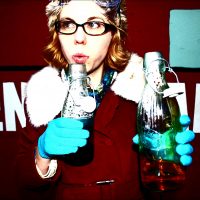 Sierra Nelson is a Seattle-based poet, performance artist, and avid collaborator, including co-founder of literary performance groups The Typing Explosion and the Vis-à-Vis Society. Her books include The Lachrymose Report (PoetryNW Editions), chapbook In Case of Loss (Toadlily Press), and I Take Back the Sponge Cake (Rose Metal Press), a lyrical choose-your-own-adventure made with artist Loren Erdrich which won NYU's Washington Square Review Collaboration Award, selected by Anne Carson. Her poems have appeared inside Seattle Metro buses, at the Seattle Aquarium, in the Ljubljana Natural History Museum in Slovenia, and in the SIM Gallery in Reykjavik, Iceland, as well as in literary journals and anthologies.
---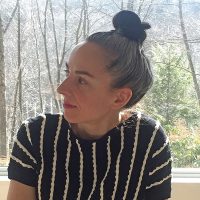 Amy Jean Porter is an artist, illustrator, and naturalist of a kind, based in Connecticut. Porter has drawn more than 1,200 species of animals, from hundreds of birds misquoting hip-hop lyrics to the birds of North Africa speaking French and English, to the documentation of hedgehogs in unexpected circumstances. Porter's drawings and installations have been shown in solo shows in New York, Los Angeles, Chicago, and Paris, and featured in publications such as Cabinet, jubilat, Lucky Peach, McSweeney's, the Awl, Medium, and Topic. Porter's illustrated books include Of Lamb, The Artists' and Writers' Cookbook, and Fungipedia.