Path with Art Summer Voices Showcase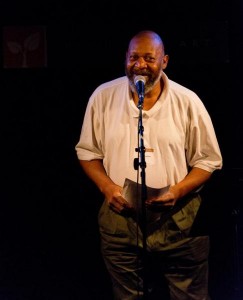 Be our guest at the Path with Art Summer Voices Showcase. This show highlights the energy and creative output of Path with Art's writer's workshop (held regularly at Hugo House), journaling, poetry writing, acting & movement, and Brazilian Rhythms class participants.
Path with Art provides creative engagement for adults in recovery from homelessness, addiction, and other trauma who are working to rebuild their lives. Path with Art fosters self esteem, breaks down barriers to access, and honors all voices by harnessing the power of the creative process.
Please join us for this great opportunity to hear the many voices of our city.