Poetry for the Public: An Evening with State Poets Laureate Kim Stafford and Claudia Castro Luna
Join us for a special evening with Oregon State Poet Laureate Kim Stafford and Washington State Poet Laureate Claudia Castro Luna as the two discuss their roles as public poets and their visions for how literature can impact and inform civic engagement.
---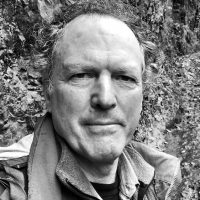 Kim Stafford is the Oregon State Poet Laureate. He is the author of a dozen books of poetry and prose, and editor of half a dozen others. His book Having Everything Right: Essays of Place won a citation for excellence from the Western States Book Awards in 1986. Stafford has received creative writing fellowships from the National Endowment for the Arts, a Governor's Arts Award, and the Stewart Holbrook Award from Literary Arts for his contributions to Oregon's literary culture. His work has been featured on National Public Radio. Stafford's most recent book, 100 Tricks Every Boy Can Do, is an account of his brother's suicide, and the struggle of his family to live beyond. He lives in Portland, Oregon, with his wife and children. He is the second Stafford to serve as Oregon's Poet Laureate; his father, William Stafford, held the appointment from 1974 to 1989.
---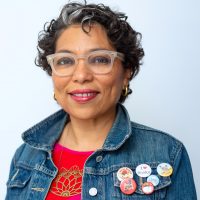 Claudia Castro Luna is the Washington State Poet Laureate (2018 – 2020) and served as Seattle's inaugural Civic Poet (2015-2017). She is the author of the collection Killing Marías (Two Sylvias Press) and the chapbook This City (Floating Bridge Press). Born in El Salvador, she came to the United States in 1981. She has an MA in Urban Planning, a teaching certificate, and an MFA in Poetry. Her nonfiction has most recently appeared in the anthology This is the Place (Seal Press). Living in English and Spanish, Claudia writes and teaches in Seattle where she gardens and keeps chickens with her husband and their three children.