Promises, Promises: Rebecca Clarren and Lucy Tan
The poet James Galvin once claimed that "promises are for liars." We'll be putting that maxim to the test with an evening full of promises made and broken, featuring Rebecca Clarren, author of the novel Kickdown, and Lucy Tan, author of the novel What We Were Promised.
---
About Kickdown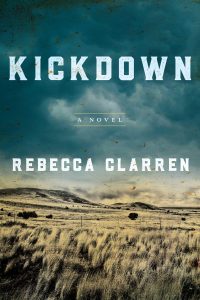 When Jackie Dunbar's father dies, she takes a leave from medical school and goes back to the family cattle ranch in Colorado to set affairs in order. But what she finds derails her: The Dunbar ranch is bankrupt, her sister is having a nervous breakdown, and the oil and gas industry has changed the landscape of this small western town both literally and figuratively, tempting her to sell a gas lease to save the family land. There is fencing to be repaired and calves to be born, and no one—except Jackie herself—to take control. But then a gas well explodes in the neighboring ranch, and the fallout sets off a chain of events that will strain trust, sever old relationships, and ignite new ones.
Rebecca Clarren's Kickdown is a tautly written debut novel about two sisters and the Iraq war veteran who steps in to help. It is a timeless and timely meditation on the grief wrought by death, war, and environmental destruction. Kickdown, like Kent Haruf's Plainsong or Daniel Woodrell's Winter's Bone, weaves together the threads of land, family, failure, and perseverance to create a gritty tale about rural America.
---
About What We Were Promised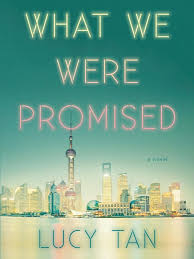 After years of chasing the American dream, the Zhen family has moved back to China. Settling into a luxurious serviced apartment in Shanghai, Wei, Lina, and their daughter, Karen, join an elite community of Chinese-born, Western-educated professionals who have returned to a radically transformed city.
One morning, in the eighth tower of Lanson Suites, Lina discovers that a treasured ivory bracelet has gone missing. This incident sets off a wave of unease that ripples throughout the Zhen household. Wei, a marketing strategist, bows under the guilt of not having engaged in nobler work. Meanwhile, Lina, lonely in her new life of leisure, assumes the modern moniker taitai—a housewife who does no housework at all. She is haunted by the circumstances surrounding her arranged marriage to Wei and her lingering feelings for his brother, Qiang. Sunny, the family's housekeeper, is a keen but silent observer of these tensions. An unmarried woman trying to carve a place for herself in society, she understands the power of well-kept secrets. When Qiang reappears in Shanghai after decades on the run with a local gang, the family must finally come to terms with the past and its indelible mark on their futures.
From a silk-producing village in rural China, up the corporate ladder in suburban America, and back again to the post-Maoist nouveaux riches of modern Shanghai, What We Were Promised explores the question of what we owe to our country, our families, and ourselves.
---
About the Authors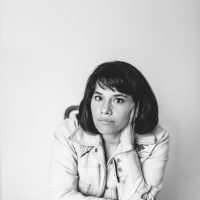 Rebecca Clarren has been a reporter for more than 20 years, writing about the American West for magazines such as the Nation, High Country News, MotherJones, and others. Her work has been supported by the Fund for Investigative Journalism and has won the Hillman Prize, an Alicia Patterson Fellowship, as well as recognition from the John B. Oakes Award, the Native American Journalists' Association, the Lange-Taylor Prize, and the Society for Professional Journalists. Clarren is at work on An American Inheritance, a book of creative nonfiction for Penguin Books that investigates the parallel histories of her ancestors, Jewish immigrants from Russia who received free land to homestead the South Dakota prairie, and the Lakota who were displaced onto nearby reservations, and grapples with questions of reparation, healing, and cultural appropriation.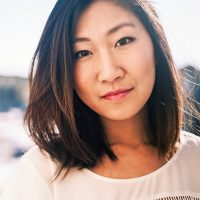 Lucy Tan is the author of What We Were Promised, which was long listed for the Center for Fiction First Novel Prize and named a Best Book of 2018 by the Washington Post, Refinery 29, and Amazon. Lucy's short fiction is published or forthcoming in journals such as Ploughshares, Asia Literary Review, and McSweeney's. A recipient of fellowships from Kundiman and the Wisconsin Institute for Creative Writing, Lucy is originally from New Jersey and a brand-new Seattle resident.