Quenton Baker: This Glittering Republic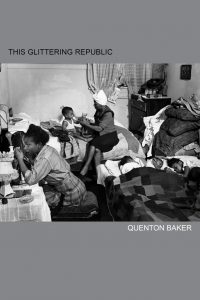 Poet, educator, and 2015–2016 Made at Hugo House fellow Quenton Baker reads from his debut collection, This Glittering Republic (Willow Books).
Baker's work focuses on the fact of blackness in American society. Following Baker's Hugo Lit Series performance, Paul Constant of The Seattle Review of Books wrote that this collection "will likely establish [Baker] as a staple of the Seattle literary scene."
"In language as beautiful as it is merciless, these poems comprise a primer for the discussion that must be ongoing if we are ever to establish a just and sane society."  — Tim Seibles (Fast Animal)
"This Glittering Republic will save you with its Holy Blackness whether you want to be saved or not— Baker's work unapologetically hovers over and houses a place of surrender and pain, each poem a roadmap for systemic blood clotting…a place of giants, boys, neighbors and all things between: God cast a shadow on the branches and spit stuck in my thick naps." — Anastacia-Renee (26)
---
This event is free and open to the public. The bar will be open.
---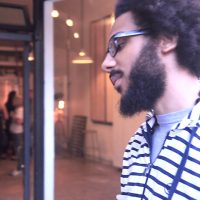 Quenton Baker is a poet and educator from Seattle. His work has appeared or is forthcoming in Jubilat, Vinyl, Apogee, Poetry Northwest, The James Franco Review, and Cura and in the anthologies Measure for Measure: An Anthology of Poetic Meters and It Was Written: Poetry Inspired by Hip-Hop. He has an MFA in Poetry from the University of Southern Maine and is a two-time Pushcart Prize nominee. He is a 2015–2016 Made at Hugo House fellow and the recipient of the James W. Ray Venture Project award from Artist Trust. He is the author of This Glittering Republic (Willow Books, 2016).